Alleged makeup thieves busted after cops' hilarious Facebook burn
A Colorado police department trolled a group of Romanian women dubbed 'the Wheat Ridge Kardashians' in a hilarious Facebook post after the trio allegedly stole almost $1,500 in makeup from a Colorado store.
Wheat Ridge police had previously posted stills of the suspects, comparing them to the Kardashians in a faux "missed connection" fashion before announcing the arrests.
"Backstory: we locked eyes with this trio (via surveillance footage) on May 28th when they walked into the Wheat Ridge Ulta to restock," the Wheat Ridge Police Department in the west Denver area wrote on Facebook in post with the headline, "MISSED CONNECTIONS UPDATE— WE MADE A LONG-DISTANCE CONNECTION!"
"They loaded $1,443 worth of products into their own bags (at least they were being environmentally friendly about the theft), then bypassed the register and left with their freebies."
"Much like the Kardashians, it turns out our girls are international," the post continued. "And apparently they are comfortable with an open relationship because they've had 'dates' with several other police departments across the country, most recently in Chicago and now California. But they hail from Romania."
MISSOURI WOMAN GETS NEW MURDER HEARING AFTER CLAIMS OF DRUG-ADDLED STATEMENT, POSSIBLE OFFICER INVOLVEMENT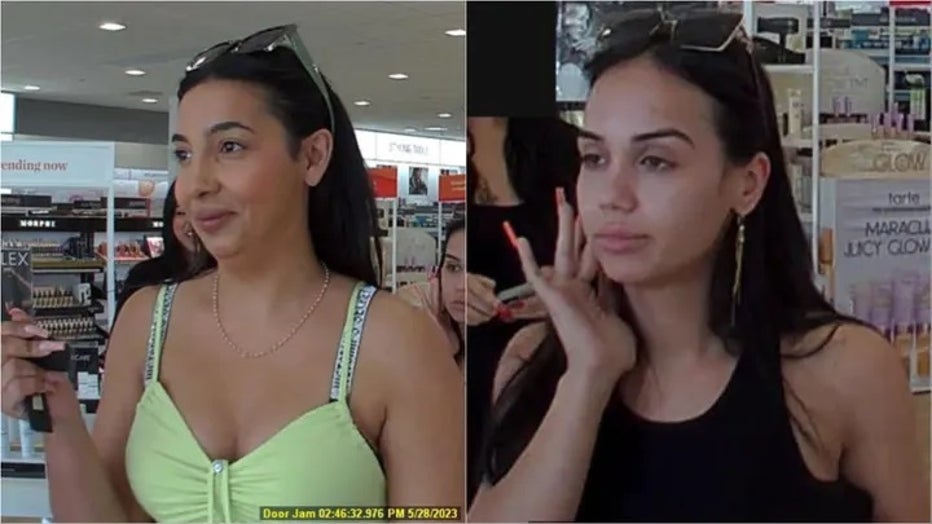 This image shows two suspects caught on camera in Colorado allegedly stealing $1,500 in makeup. (Wheat Ridge Police Department)
The police department had initially posted photos of the women in a post that also drew attention for its sarcastic tone and play on the "Missed Connections" section of Craigslist. The alleged thieves were said to have entered the store looking like "the Wheat Ridge Kardashians."
"You took your time browsing, picking your products carefully and loading them into bags," the original post said. "Your grand total came to $1,443-- you girls have expensive taste! Which would have been absolutely fine, had you not forgotten to swing by the register on your way out."
The department said two of the women are in custody for "similar incidents" in California, so they will have to "wait our turn."
"Love is nothing if not patient," the post said. "The Wheat Ridge Police Department and Detective Smith in particular thank you for the worldwide effort to help us locate 'the ones who got away.'"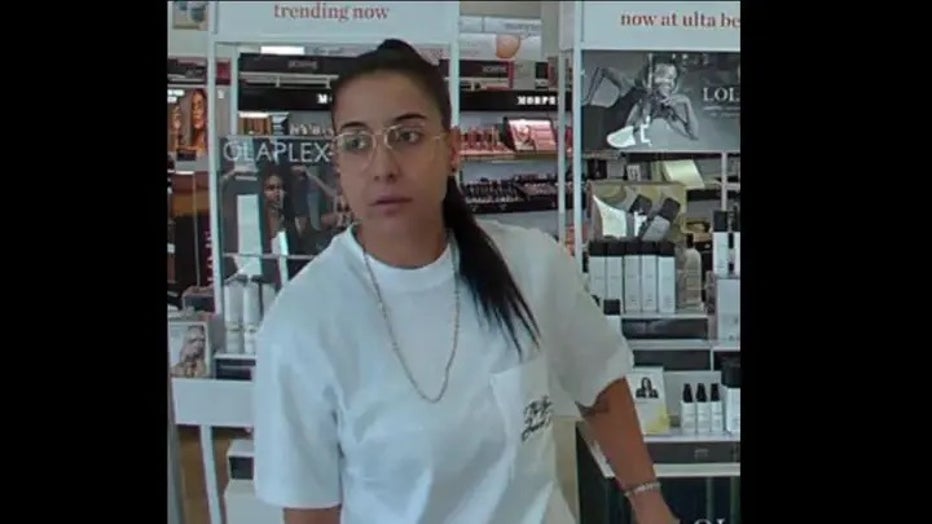 This image shows a suspect wanted in Colorado for stealing makeup. (Wheat Ridge Police Department)
The Facebook post was widely praised on social media, including by one commenter who wrote, "This is hilariously awesome!!!"
Another post said, "This is one for the books. Props to your social media manager!!! Absolutely hilarious."
Fox News Digital's Chris Eberhart contributed to this report.