Alinka Castaneda: Teen found alive days after $100,000 reward offered
CARSON, Calif. - [UPDATE: Alinka Castaneda, the missing teen, has since been found safe]
At the Carson City Council meeting Tuesday, city leaders approved a $100,000 reward for any information leading to the safe return of 16-year-old Alinka Angeline Castaneda.
Alinka went missing on January 1. According to her family, she was last seen getting into a vehicle outside of her home in the Carson area around 5 a.m.
The Mayor of Carson, Lula Davis-Holmes, announced the reward, speaking directly to the family.
"This city council heard your cry, and we want you to know we take it very seriously," said Davis-Holmes.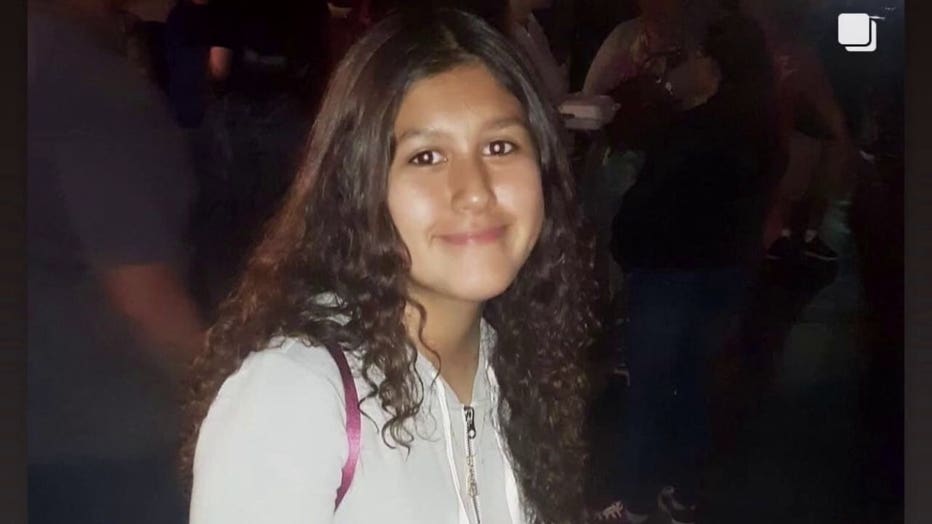 Davis-Holmes said she was contacted by Rosas several times about her daughter.
"The mother sent me several emails and I wanted to get [the missing posters] on the marquees. As a mother, I felt compelled to do something, so we put it on all the billboards and we wanted her to know this is a united city, a united family and if $100,000 could bring her child home safely, we want to help. Not only do we want her home, we want to convict the person that may have taken her from her home," said Davis-Holmes.
Rosas is very grateful for the help.  
"I am very happy. It is a blessing because it makes me feel like I am not alone, that I have support. We believe that this [reward] will open a very big door that will help us find Alinka. We believe that there are a lot of girls out there, and I am the voice for all of the mothers that have no voice in this country. I want to fight for them too," she said.
Alinka's brother, Alan Toruno, also believes the reward will be helpful.
"I'm definitely sure somebody may come forward with any information they may have in regards to my sister and I hope this will definitely lead to her finding," he said.
The family has been searching for Alinka and has been working with Moses Castillo, a former police detective with the LAPD. Castillo has helped them navigate the disappearance and has been an advocate for the family through this difficult time.
RELATED: Family desperately searching for Carson teen missing since New Year's Day
"It has been more than 90 days since I have seen my daughter and every night, I think about where she is and what she is doing. It is very difficult for me and my family," said Maricela Avila Rosas, Alinka's mother.
At a previous press conference, Castillo released footage from a ring camera showing an unknown man approaching Alinka's home that morning before she disappeared. 
The Family said people have reported possible sightings of Alinka, but they have not led to her return. Toruno said she has tried contacting family a few times. One of the times was on January 19 when she said she was unable to leave her location.
"Every call she's made has been very short unfortunately which is why it's been so alarming. It's been very tough emotionally. It's hard to go on with your daily life knowing your sister may be out there in danger. There's not much that can be done and that's why it's so hard," said Toruno.
Family believes Alinka may be a victim of human trafficking. The family said in a recent call from her, Alinka said she was at Union Station, but when family arrived, she was nowhere to be found. They are asking for her case to become a national effort.
"It has been too long for a teen to be by herself, so I believe there is a person involved in this case. I want to know who that person is, and the whereabouts of my daughter," said Rosas.
Rosas has a message for her daughter, Alinka, and said she will leave no stone unturned to find her.
"Alinka, I may have not been the best mother but one thing is for sure, I will fight to find you. I do not want to leave you behind or alone. I want you to be home with me because you are just a 16-year-old girl," she said.