Alabama parents arrested after abandoned child tests positive for cocaine: police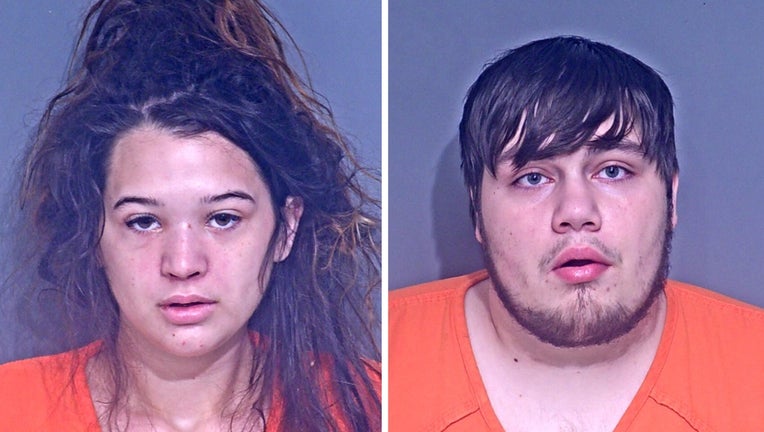 article
An Alabama couple was arrested after police reportedly found their dehydrated and drugged toddler outside of their home.
Daphne residents Hannah Straszheim and Tyler Still were arrested and charged with felony counts of possession of a controlled substance and chemical endangerment of a child, according to FOX 10. The couple also faces possession of drug paraphernalia charges.
A resident noticed a naked and unattended 2-year-old child near the front door of an apartment on Saturday evening before calling police. Officers arrived at around 8 p.m.
The young girl was both overheated and dehydrated, FOX 10 reported. She was transported to a hospital, where she tested positive for cocaine.
ALABAMA LAWMAKERS TO REDRAW CONGRESSIONAL MAPS THAT THE SUPREME COURT RULED TO BE UNFAIR TO BLACK VOTERS
Authorities then executed a search warrant and discovered a large quantity of drugs in the couple's apartment. Officers found over 100 Oxycontin pills, drug paraphernalia and cocaine.
Officers also observed three semi-automatic handguns, according to FOX 10. The drugs and weapons were all within the child's reach.
SUPREME COURT RULES IN FAVOR OF BLACK VOTERS IN ALABAMA RACIAL GERRYMANDERING CASE
The couple was arrested and transported to Baldwin County Corrections, where they were held on $25,500 bonds. Authorities said that Alabama's Department of Human Resources is dealing with the future care of the toddler.
Fox News Digital reached out to the Daphne Police Department for a statement, but has not yet heard back.
The Daphne Police Department and Baldwin County Sheriff's Office are actively investigating the incident.