Airlines expected to offer flight deals, but they'll be short-lived
It's the off-season for the travel industry, which typically means airlines will start rolling out flight deals in order to garner up demand. 
Alaska Airlines and JetBlue have already offered up deals just days after the holiday travel surge settled. 
"This happens annually, as many Americans travel for Thanksgiving and Christmas and spend on gifts, experiences, etc., at the end of the year and aren't likely to start planning new year trips yet," Hayley Berg, lead economist at travel app Hopper, told FOX Business. "Airlines will drop prices to incentivize travelers to start booking new year travel."  
SOUTHWEST DOLES OUT FREQUENT FLYER MILES BONUS TO CUSTOMERS IMPACTED BY MELTDOWN
Alaska offered a two-day sale with fares as low as $39 for one-way tickets earlier this week. Meanwhile, JetBlue is in the midst of an eight-day winter sale where customers have the chance to nab a flight as low as $49 for travel from mid-January through the end of March.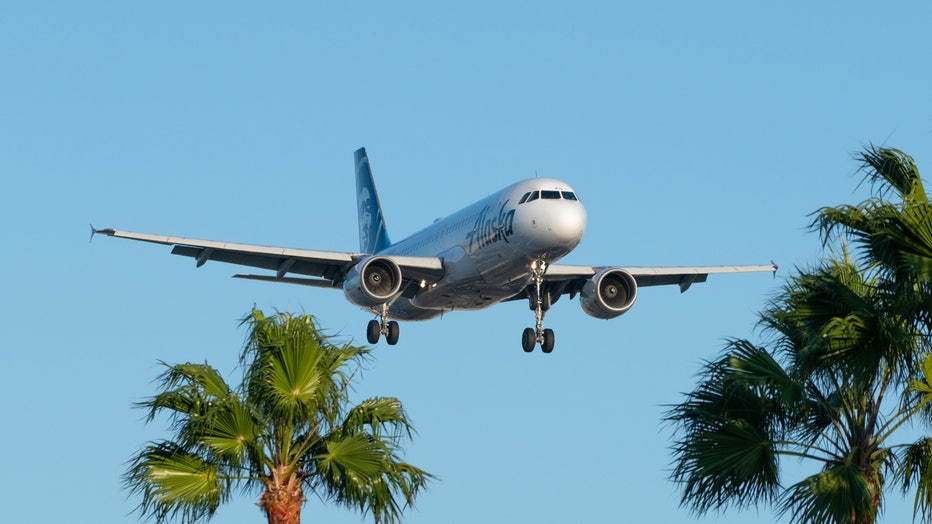 (Photo by AaronP/Bauer-Griffin/GC Images)
Berg expects this trend to continue.  
Jim Corridore, senior insights manager at Similarweb, which generates insights on the travel sector, believes Southwest Airlines may follow suit given the recent meltdown that led to nearly 17,000 flights being canceled and passengers displaced nationwide. 
"Southwest's troubles would naturally lead me to believe that they will be offering sales in order to induce customers to come back and give them another try," Corridore said.
FLORIDA FLIGHT DELAYS CAUSED BY AIR TRAFFIC CONTROL ISSUE RESOLVED, FAA SAYS
However, passengers shouldn't expect a significant number of deals, and the deals that will be offered are likely "going to be quick and shallow." 
"Airlines are in a position right now where they still don't have enough capacity. They still have a pilot shortage," Corridore said. "So, any sales are likely to be very short-lived and as soon as they get a certain number of bookings on each flight, they will be quick to rescind those sales."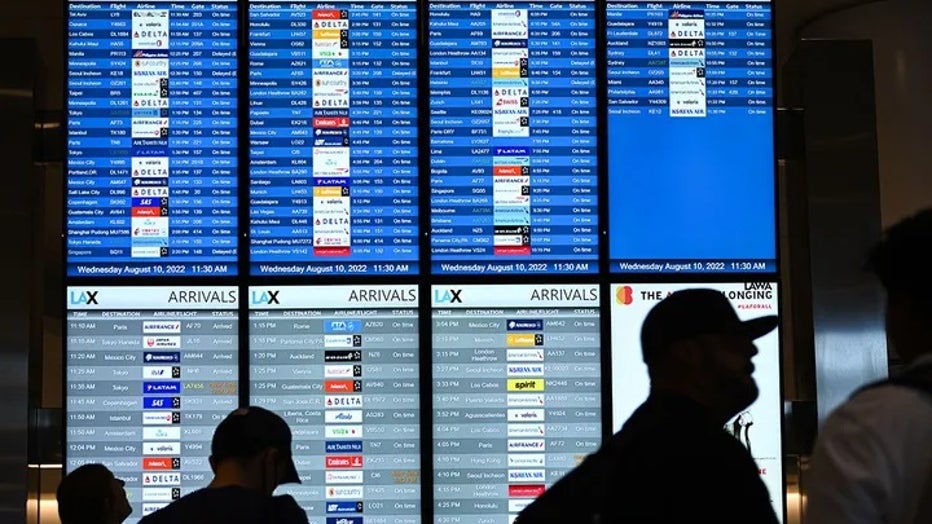 Passengers look at flight departure information boards in the West Gates expansion area at Los Angeles International Airport (LAX) in Los Angeles, California, on Aug. 10, 2022. (Photo by Patrick T. Fallon/AFP via Getty Images)
On top of that, although there is a seasonal downturn, airlines aren't seeing a strong drop-off in passengers, according to Corridore. 
"Things still look pretty good in terms of healthy demand," he said.  
GET FOX BUSINESS ON THE GO BY CLICKING HERE
In December, prior to the winter storm, SimilarWeb reported that web traffic on airline websites was up 10% compared with the same period a year ago. 
This means that if consumers do see a good deal, they "should be quick to act on it because it's not going to last long."
Aside from the deals, Berg projected that airfare will still dip over the next couple of months, in line with seasonal demand. 
Domestic round trips are expected to drop to $258 in January before rising again. Prices are expected to peak at $350 in May, according to Berg. 
LINK: Get updates and more on this story at foxbusiness.com.