A young Nipsey Hussle remembered through old footage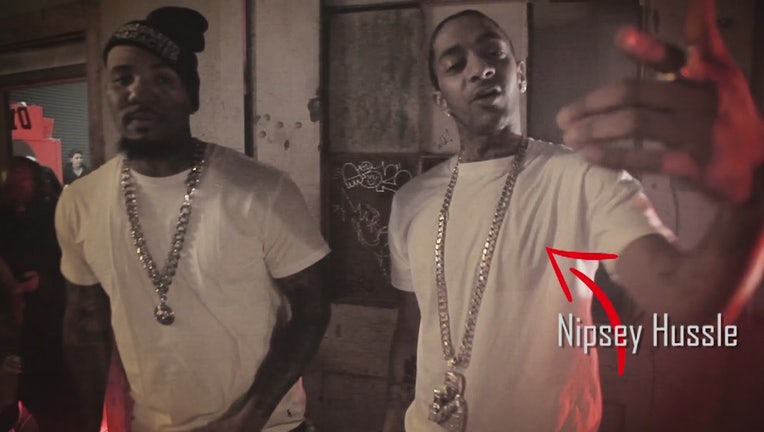 article
LOS ANGELES - Remembering rapper Nipsey Hussle with two men who knew the late rapper early on in his career. One, dug deep into his archives for old footage and early music. HJ Chong and Tito Rodriquez are both in the entertainment business but joined forces when they founded a non-profit in Long Beach, The Local Hearts Foundation.
Chong is a videographer from South Central LA who shot footage for rap superstar The Game, with Hussle as an opening act. Rodriguez, a music producer, had been in a punk band, The Pricks, and shared managers with Hussle.
RELATED: Rapper Nipsey Hussle creates positive change in South LA
Rodriguez remembers a young Nip, "to me he was just a young baby, comin' in to the music world." Hussle went on to earn a Grammy nomination in 2019, before being gunned down that same year outside his Marathon Clothing Store. He came up thru the mix-tape route and Rodriguez is on two songs with him.
Chong was a go-to-guy for behind-the-scenes videos and branding content for L-A artists. He shared video shot when he was just a teen and Hussle was in his mid-20's. Chong went on to shoot major commercials for companies like Sprint and Taco Bell.
RELATED: TMZ: Rapper Nipsey Hussle dead at 33 after being shot in South LA
Both men say they were shaken by Hussle's murder on March 31, 2019. Chong owns a treasured memento, a gift from a legend in the making. He says Hussle once gave him copies of his mixtape, which he now calls a historical artifact.