A New California: Personal trainers now working with clients via zoom from the comfort of their homes
LOS ANGELES - He's in the business of getting people in shape. So when his gym closed, certified personal trainer Yancy Berry wasn't sure how he was going to continue doing what he loves.
Turns out, he's now busier than ever.
"Now I have people all over the country who aren't even members and I train fully 8-10 sessions a day," says Berry who has been training clients at the West Hollywood Equinox for nearly 10 years.
Now he trains people from the comfort of his own home via zoom.
"It's harder than doing it in person, but it's so much easier than I thought it was going to be the first day," says Berry.
Of course, Berry cannot wait to get back into the gym, but until that day, he, like thousands of trainers across the globe, are growing their business online.
It's contactless and efficient.
"Funny thing is people tend to work harder on zoom than they did before zoom and I think the reason why is because there are no distractions," Berry says.
When the doors to Equinox and gyms around the country open again, Berry is prepared for some new scenery, something all members should brace for.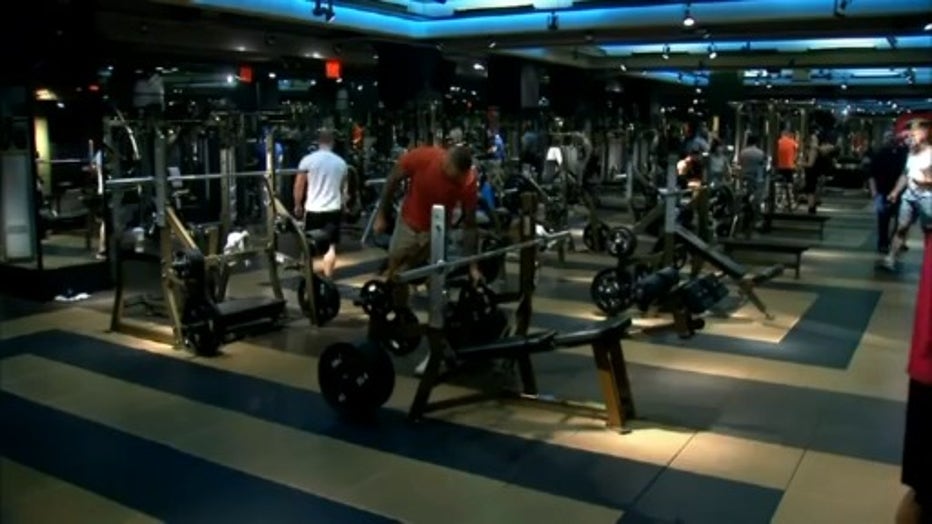 24 Hour Fitness sent this to its members:
"We are reimagining the club experience from touch-free club check-in through the 24GO app, as well as social distancing throughout the club with space between equipment and between individuals in group fitness classes. We will share more details with you in the near future and look forward to seeing you in our club."
Berry says Equinox is planning for much of the same. More space. More cleaning. Fewer people. Maybe masked and gloved employees and members?
Time will tell.
Looking to the future, Berry says his only problem will be fitting everyone in.  
For more information on training with Berry visit his website by clicking here. 
Get breaking news alerts in the FOX 11 News app. Download for iOS or Android.