A look into LA County courtrooms and how they plan to operate during the pandemic
LOS ANGELES - A look at Los Angeles County courts during the pandemic paints a barren, murky picture.
The majority of cases have been continued. 400 of 580 courtrooms are closed.
The typically bustling criminal courts building in Downtown Los Angeles is open but it's a ghost town, as documented by a local private attorney.
"I think I might be the only one on this floor," says a masked Arash Hashemi, a private Los Angeles-based defense attorney, walking an eerily empty hallway of the main downtown Los Angeles courthouse.
Hashemi shares his court experience with his Instagram followers, giving them an inside look at current conditions and perhaps what's to come.
"One thing about this Coronavirus, I've never seen the courthouses so clean," says Hashemi.
Enhanced disinfection is part of the LA Superior Court's official order called "Here For You, Safe For You."
The guidelines, born out of COVID-19, call for courtrooms to remain closed through mid-June.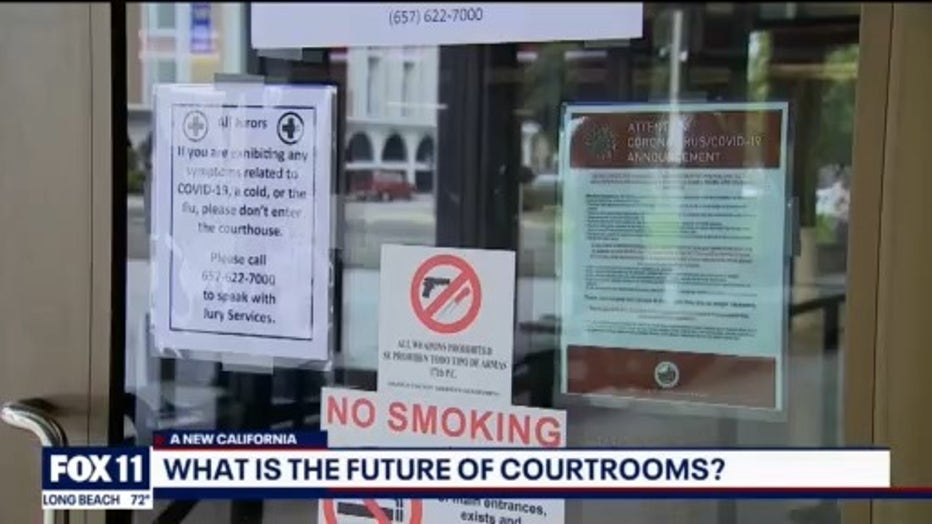 The plan requires face coverings for judicial officers, employees and all court visitors, as well as social distancing.
Hand sanitizer and wipes are now available at court entrances and inside courtrooms.
For Hashemi, beyond the mask and empty hallways, practicing during the pandemic has its surprises.
"I did a couple of appearances by phone and that just blows my mind. Criminally you have to be there in person. For them to allow us attorneys to appear via phone is just mind blowing to me," says Hashemi who goes on to say, "They're still making arrests they're still filing charges so it's going to be a very interesting period."
"Here For You, Safe For You" also calls for implementing new ways to virtually deliver services, including virtual jury service.
Those details have not been released. Courtrooms are slated to reopen June 22nd.
Updates on COVID-19 impacts to court operations are available on the Court's website www.lacourt.org.