A look at the latest in high-tech and innovative medical technologies
ANAHEIM, Calif. - It seems just about every day we hear about an incredible medical breakthrough. FOX 11's Gina Silva found one company that could make a mark in the effort to stop the coronavirus.
You're looking at latest in medical technology; a 3D printed heart of a child patient. 
"This was printed out by a physician to be able to practice surgery on a child's heart," said Aaron Anderson with Stratasys.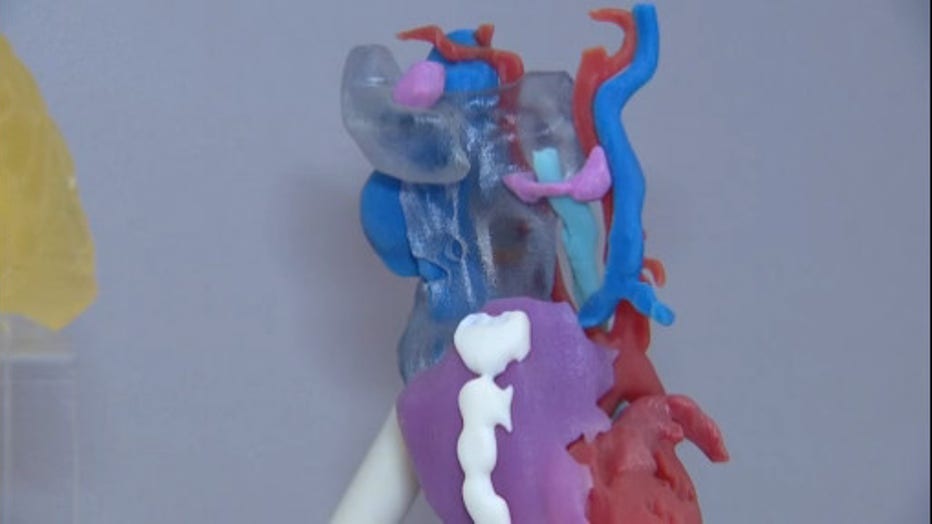 Printed body parts that are surgically implanted. 
"Some of the large orthopedic companies are adapting 3D printing for creating unused medical device."  
This is an adhesive sensor that could someday read a patient's vitals and brain waves.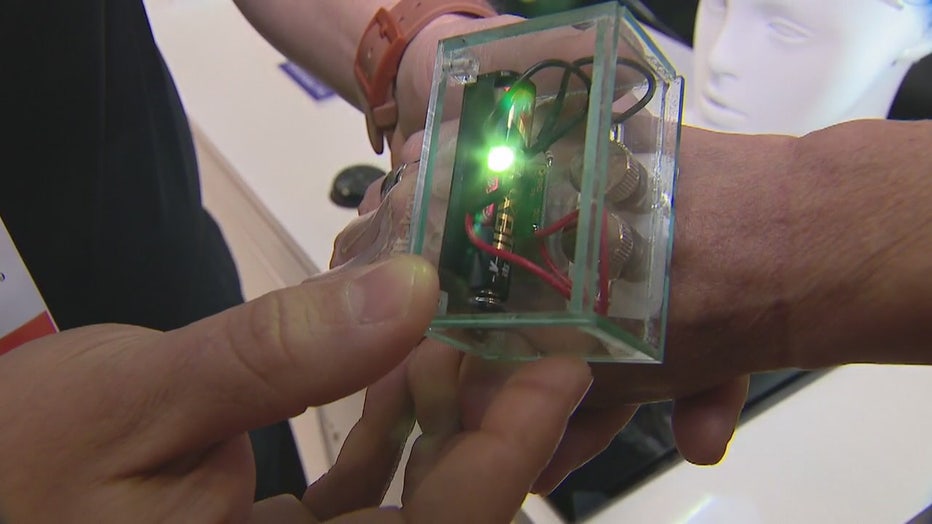 "They're using that data to kind of understand what are the things that keeps someone awake or interested," stated Mektek design engineer Isaac Azcarraga.
The Medical Design and Manufacturing West Conference at the Anaheim Convention Center brings together the companies leading the way in medical technology. 
"You walk the show floor and you can find components that are saving lives and products that you'll find in hospitals," said Hayley Haggarty with Advanced Manufacturing Group.
The Dino-lite digital microscope is the size of a small flashlight… with the power to detect if a mole on a person's skin is cancerous. 
At the 3M booth they have latest to protect against the coronavirus. 
"Understanding what that it takes to really fit respirators the right way 3M takes that science to heart and there's a lot of science that goes into the respiratory and the mask of protection," said biological engineer with 3M Tony Kaufman.
One of the biggest trends across the show floor are technologies that allow for personalized healthcare.
"It's an amazing time to be in healthcare and being out here and being inspired by the innovators that we partner with, the entrepreneurs that stop by, I think we'll have a strong industry for years to come."