8 hospitalized following exposure to an unknown white powder in Sun Valley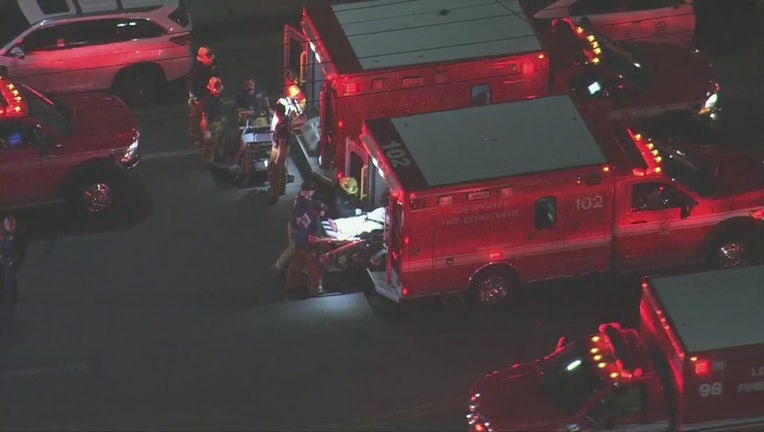 LOS ANGELES - Up to eight people were taken to a local hospital Monday night after being exposed to an unknown white powder. 
A hazmat team responded to the 7800 block of N. Lankershim Boulevard at just after 10 p.m. The condition of the officers was not immediately known.
SkyFOX captured at least four L.A. Fire Department ambulances at the scene. One person was seen being loaded into an ambulance and taken to the hospital.
 "The incident was isolated to a small area, and there is no public health danger related to this incident," Los Angeles Fire Department spokesman Nicolas Prange said.
No further information was available, he said, including the nature of the patients' symptoms and the name of the white powder.
The investigation is ongoing.