77-year-old woman dies in Hawaii marking third Californian death in June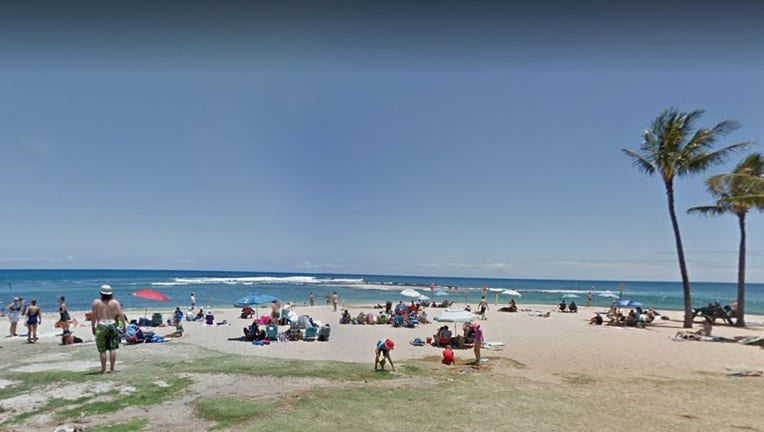 article
POIPU, Kauai - A 77-year-old woman from California died after being pulled from the water at Po'ipū Beach Park Monday. She is the third visitor from California to die in Hawaii this month.
Judith Bailey, was snorkeling in the lagoon around 11:35 a.m. when she was spotted in distress, according to Kaua'i police.
Bailey was pulled out of the water by beach staff and Kōloa firefighters arrived about 5 minutes later. She was "conscious and alert" before American Medical Response took her to the hospital where she later died. 
Autopsy results are pending, police said.
Officials did not give Bailey's hometown in California, but said volunteers and grief counselors were assisting the family during the tragedy.
"We are saddened to report this death of another visitor," said Kaua'i Police Investigative Services Bureau Acting Captain Kennison Nagahisa. "We remind the public to be aware of your surroundings and your abilities in the water."
Another water-related death happened June 9 on Kauai's North Shore. 
Lucas Ivor, 37, also from California, died while swimming off Tunnels Beach, authorities said.
ALSO: San Jose newlywed dies after snorkeling accident in Hawaii
Ivor was visiting with his family at the time of the accident. Police said he was swimming around 5:15 pm and was found face down in the water. Someone on the beach had seen Ivor waving for help and swam out to him, but he was unresponsive by the time they got to him. 
Bystanders pulled Ivor to shore and performed CPR until medics took over. He was taken to the hospital where he died.
"This is a tragic event, and the department sends condolences to the entire family," said Kaua'i Police Investigative Services Bureau Acting Assistant Chief Kennison Nagahisa. "We would like to thank the courageous men and women who assisted with lifesaving efforts."
And in a third tragedy, a San Jose man who was honeymooning with his wife died in a snorkeling accident June 1 in Honolulu. 
Steven Phan, 47, was pulled out of the water at Electric Beach in Nānākuli.
"We are all shocked, in disbelief, and heartbroken at the loss of such a great man as Steven," friends wrote in a Gofundme in Phan's name. "Steven always found a way to be a part of everyone's lives, no matter the distance. Steven was a true friend and an amazing husband, Steven will be incredibly missed by all."