5 injured in crash involving overturned propane truck and camper near Acton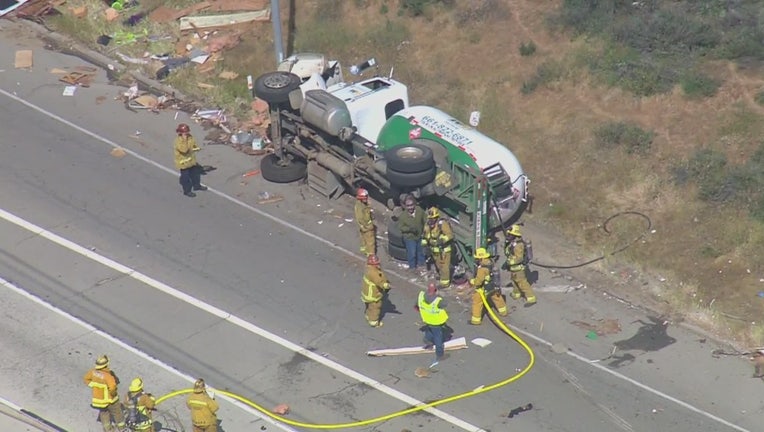 ACTON, Calif. (FOX 11) - Five people were injured Tuesday in a crash involving a camper and an overturned tanker truck carrying about 2,600 gallons of propane near the Antelope Valley.
The crash, reported around 9:15 a.m. near Crown Valley Road, closed the southbound 14 Freeway in the Acton area, according to the Los Angeles County Fire Department. A hazardous-materials team responded to the scene due to leaking propane.
Around 10 a.m., situation involving the propane leak was described as "static," and one southbound lane was reopened, the county fire department reported.
The cause of the crash was not immediately known.
The injured were taken to a hospital with unknown injuries. At least two people were airlifted from the scene to trauma centers.
Fire crews established a perimeter around the scene, reportedly prompting the evacuation of some businesses in the area.
The Acton area is located about 20 milesnortheast of the San Fernando Valley and 47 miles north of downtown Los Angeles.