$30,000 reward offered in deadly Halloween party shooting in Long Beach that killed 3, injured 9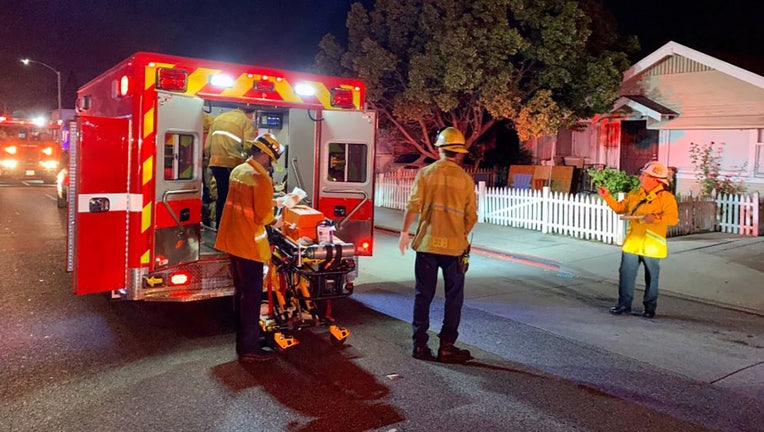 LONG BEACH, Calif. - A $30,000 reward is being offered for information leading to the arrest of gunman accused of opening fire on a Halloween party in Long Beach, killing three people and injuring nine others.
The reward was made up by the combination of two $15,000 rewards approved by the Long Beach City Council and the Los Angeles County Board of Supervisors.
During the late hours of October 29, an unidentified gunman opened fire on roughly 30 party-goers from the rear alley of a residence in the 2700 block of 7th Street.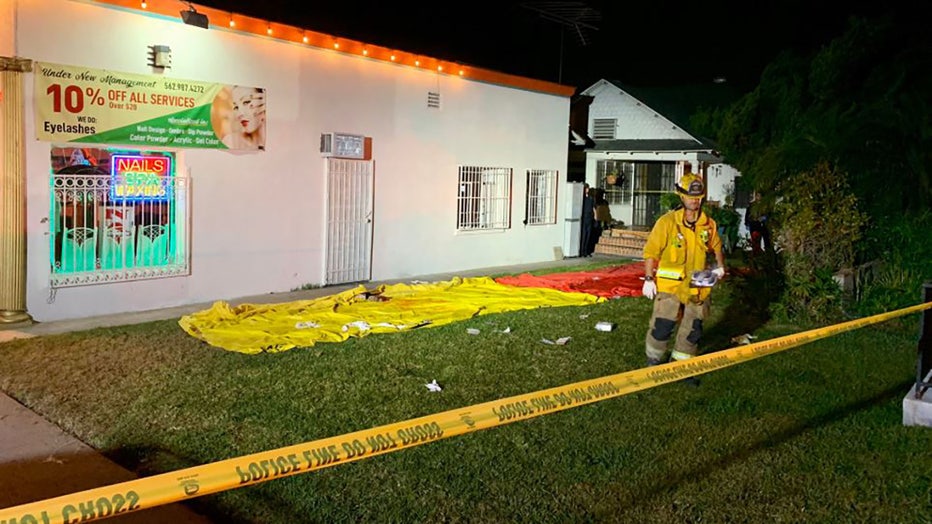 (Long Beach Fire Department / FOX 11)
Maurice Poe Jr., 25, of Long Beach, Melvin Williams II, 35, of Gardena and Ricardo Torres, 28, of Inglewood, were all killed in the shooting. Nine others were left injured.
Related: Victims of deadly shooting at Halloween party in Long Beach identified
Witnesses told police the suspect had his face concealed, was wearing dark-colored clothing and was seen fleeing the scene in a dark-colored vehicle.
Long Beach Mayor Robert Garcia described the shooting as a "senseless act of gun violence."
Investigators were working to determine if more than one shooter was involved. Police have not determined a motive for the shooting but believed that the party was targeted.
Long Beach police were asking anyone with information on this case to contact Homicide Detail Detectives Mark Mattia or Donald Collier at 562-570-7244.