3.5-magnitude earthquake centered in Compton rattles SoCal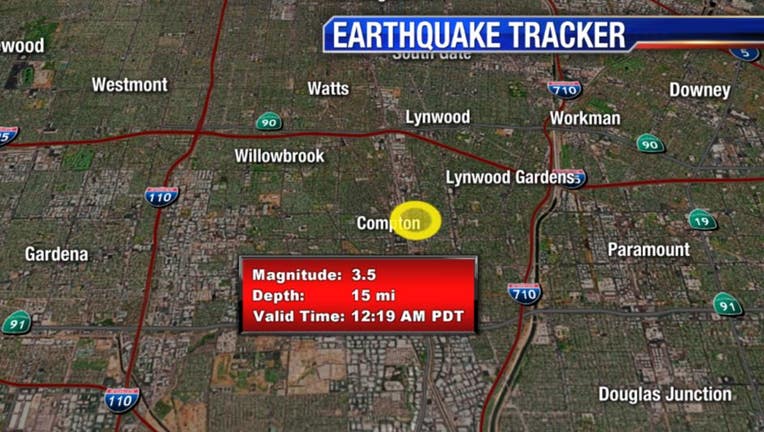 COMPTON, Calif. - A 3.5-magnitude earthquake struck the Compton area early Friday morning and was felt across Southern California. 
The tremblor was reported at 12:19 a.m. Friday with a preliminary depth of 16 miles. It was initially reported as a 3.7-magnitude quake by the United States Geological Survey.
The quake was near, but not on the Newport-Inglewood fault, according to Dr. Lucy Jones. 
There were no immediate reports of damages or injuries.