2 Virginia inmates escape through hole in wall, captured at IHOP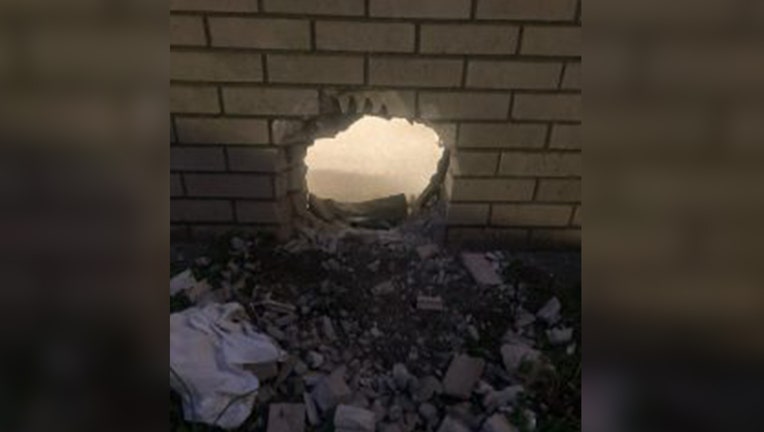 article
NEWPORT NEWS, Va. - Two inmates managed to escape Monday through a hole in the wall, but are now back in custody. 
According to the Newport News Sheriff's Office, John Garza, 37, and Arley Nemo, 43, were discovered missing from their cell during an evening routine head count on March 20.
After a preliminary investigation, officials discovered the two men exploited a construction design weakness, utilizing tools constructed from a toothbrush and metal object. This facilitated their access to untied reinforcing bars between the walls, which allowed them to get out. 
Once outside, but still within the containment wall, Garza and Nemo scaled the wall and escaped.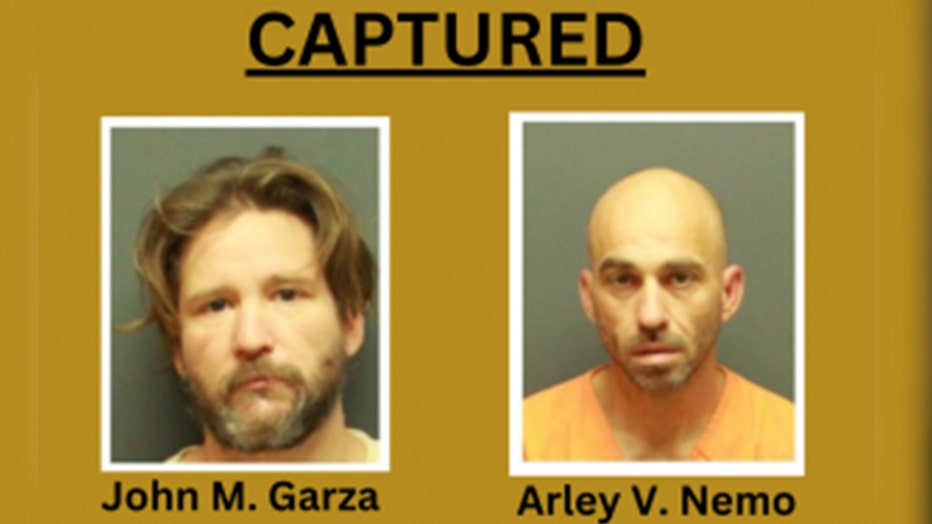 John M. Garza, 37, and Arley V. Nemo, 43 (Credit: Newport News Sheriff's Office)
Hampton Police Department officers found Garza and Nemo at a nearby IHOP early on March 21.
"I extend my gratitude to the Newport News Police Department, the Hampton Police Department, and the James City County Police Department for their assistance in our attempt to recapture these inmates," said Sheriff Gabe Morgan. "Moreover, I'm thankful for the citizens who observed Garza and Nemo at the IHOP and notified law enforcement. It reinforces what we always say 'see something, say something.'"
Based on the incident, a Newport News facility management and engineering team are reviewing and formulating ways to mitigate facility weaknesses. 
Officials said a criminal investigation and an internal investigation are also ongoing at the sheriff's office to minimize the chances of a similar event happening again.
Garza, who lives in Hampton, had been in custody on several charges including contempt of court, probation violations and failure to appear.
RELATED: Arkansas inmate escapes from jail for third time in 2 years
Nemo, a Gloucester resident, was being held on numerous charges including credit card fraud, credit card larceny, forgery, possession of burglary tools, grand larceny, contempt of court and a probation violation.  
Charges related to the escape were not disclosed. 
This story was reported from Los Angeles.