2 SoCal women arrested in IRS scam totaling upwards of $900,000 from unsuspecting victims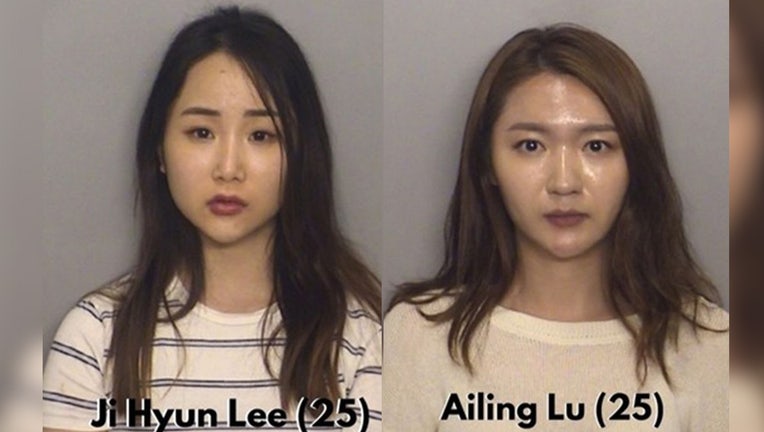 article
LOS ANGELES (FOX 11) - Two Los Angeles County women are behind bars and face criminal charges connected to an IRS scam that resulted in thousands of dollars being scammed from victims.
The suspects have been identified as 25-year-old Ailing Lu of Los Angeles and 25-year-old Ji Hyun Lee of Gardena.
Authorities say their investigation began on Sept. 4 when a male victim received a "cold call" from a scammer impersonating the IRS and threatening to arrest the victim if he didn't pay in $2,200 worth of Target gift cards.
Police say the victim complied with the demands and later reported the incident to the Fontana Police Department.
Detectives tracked the redemption of the gift cards to a Target store in the L.A. area and worked with Target's Loss Prevention Team to locate surveillance video of the incident. Detectives were also able to compare surveillance videos with a similar case out of Indiana and determined the suspects in both cases were the same, according to police.
During the investigation, detectives stopped several cars in the L.A. area and found items purchases with the gift cards. Authorities served search warrants are two different locations and found approximately $900,000 worth of new goods including electronics, gift cards, and other items purchased with gift cards from victims, according to police.
Both, Lu and Lee, were arrested and booked into the West Valley Detention Center.
Lu faces charges of Theft by False Pretenses and Conspiracy to commit crime. Lee faces charges of Conspiracy to Commit Crime.
Investigators believe more people are involved in these crimes. Police encourage the public to contact their local law enforcement agency if they receive similar calls. No law enforcement or public agency will ever as you to pay in gift cards.