2 rock climbers found dead in Riverside County
RIVERSIDE COUNTY, Calif. - Two rock climbers were found dead on a Riverside County hiking trail Wednesday afternoon.
Cal Fire and Riverside County Fire responded to a call from Tahquitz Rock in Idyllwild around 12:30 p.m. After searching the area, crews found the bodies of the two rock climbers, later identified as 31-year-old Gavin Escobar and 33-year-old Chelsea Walsh.
Escobar was a Dallas Cowboys player turned firefighter in Long Beach. 
RELATED: Former Dallas Cowboys TE Gavin Escobar dies in rock climbing accident in Riverside County
Officials did not say how the two people died in the climbing incident.
The Riverside County Sheriff's Department is investigating their deaths.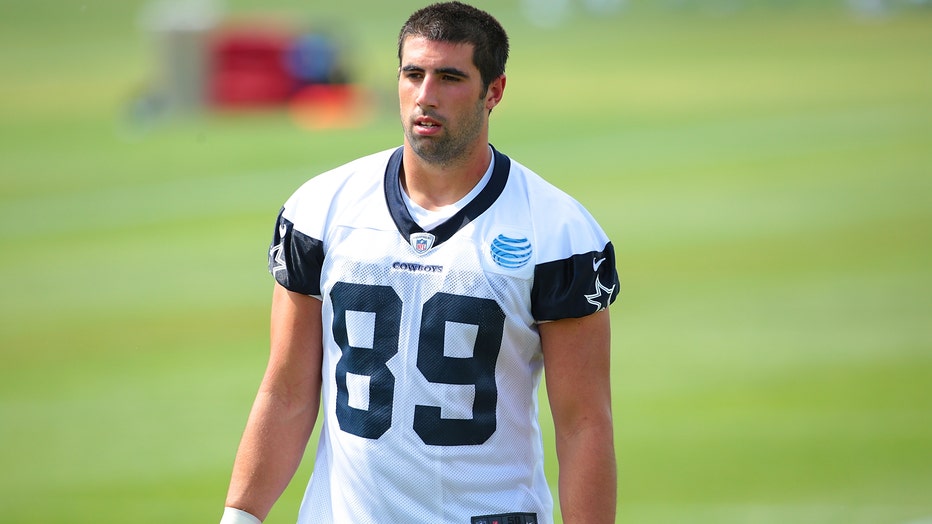 IRVING, TX - MAY 10: Gavin Escobar #89 walks back to the locker room concluding the afternoon practice of the Dallas Cowboys Rookie Minicamp at Dallas Cowboys Headquarters Valley Ranch in Irving on May 10, 2013 in Irving, Texas. (Photo by Rick Yeatts