2 people killed in violent Westminster crash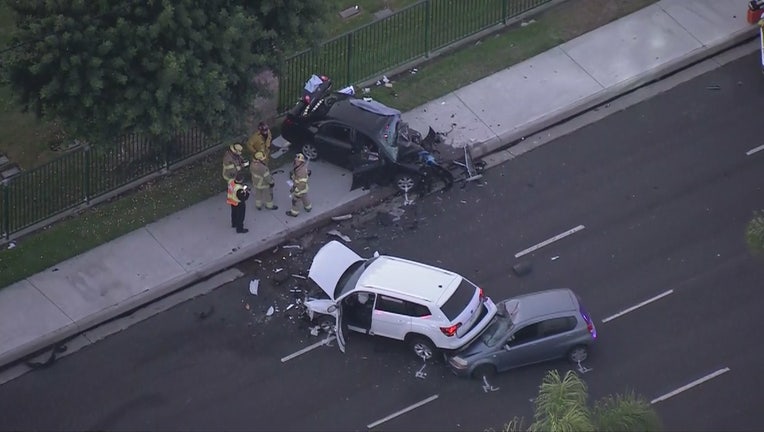 WESTMINSTER, Calif. - A violent crash Thursday afternoon in Westminster sent three people to the hospital and shut down four traffic lanes.
The deadly collision occurred shortly after 4 p.m. near the area of Beach Boulevard and Hazard Avenue. The driver of one of the vehicles was pronounced dead at the scene, according to Westminster police.
Two other people were taken to UC Irvine Medical Center in the city of Orange and a third person was transported to OC Global Medical Center in Santa Ana.
Westminster police say one of those taken to the hospital, a passenger of one of the cars, died at the hospital as a result of their injuries. The other two crash victims are reportedly in stable condition at this time.
All of southbound Beach Boulevard is shut down at Hazard Avenue. Drivers should use alternate routes. Police say they anticipate the closure to last several hours.
SkyFOX aerial footage showed a dark-colored sedan with severe damage resting on the sidewalk against a fence, and the back of a white SUV on top of the hood of a smaller vehicle.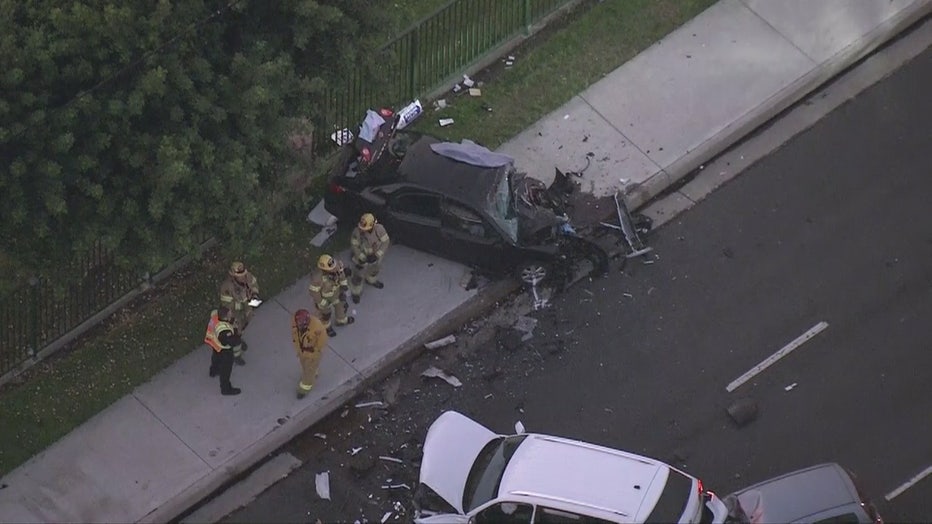 No further details were immediately known. The cause of the crash is under investigation.
City News Service contributed to this story