2 killed, 2 wounded in Wilmington neighborhood shooting
LOS ANGELES - Two people including a 16-year-old- girl were killed and two others were wounded in a shooting in the Wilmington area of Los Angeles Wednesday afternoon, police said. 
The shooting occurred in the 800 block of Bay View Avenue near the intersection of Wilmington Boulevard and Anaheim Street around 3 p.m.
Arriving officers with the Los Angeles Police Department discovered multiple victims suffering from bullet wounds. 
A 16-year-old was pronounced dead at the scene. Her identity was not immediately disclosed. 
A Hispanic man in his 20s, identified by LAPD as 24-year-old Alex Gutierrez, died at the hospital.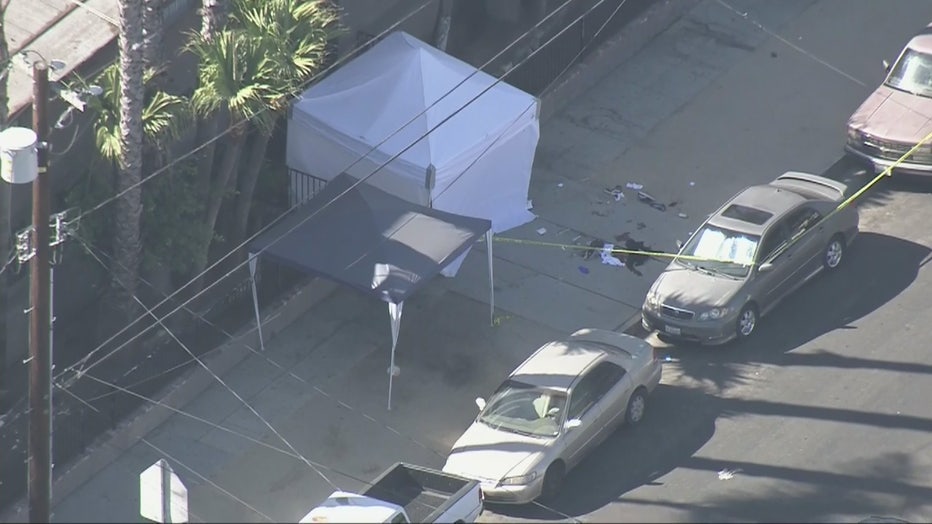 A woman in her 20s took herself to the hospital and was listed in stable condition. Police also say a 70-year-old woman was grazed by a bullet and treated at the scene by paramedics.
 The gunman remained on the loose and a description of the suspect or suspects was not available.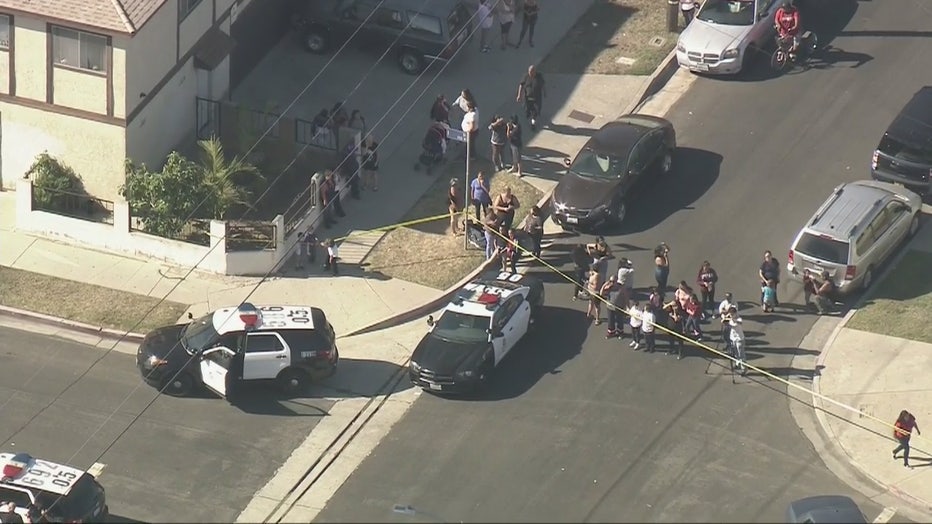 The shooting is believed to be gang-related.
No further details were immediately known.
FOX 11's Oscar Flores and Ed Laskos contributed to this report.