2 children found dead at home in Ontario; police investigating as homicide
ONTARIO, Calif. -  UPDATE: Ontario mother's suicide notes detailed plan to kill her two daughters, ages 4 months and 14 years, police say
Ontario police were investigating a homicide after a 14-year-old and a 4-month-old, both sisters, were found dead at a home in Ontario Tuesday following a call of "unknown trouble."
The girls' mother was found inside the home with injuries and was rushed to the hospital where she is in stable condition.
The victims have not been identified.
Authorities closed the area of the 500 block of East Tam O'Shanter Street where the public was asked to stay away from the area. The home is located near the intersection of Walnut Street just blocks away from Woodcrest Junior High School.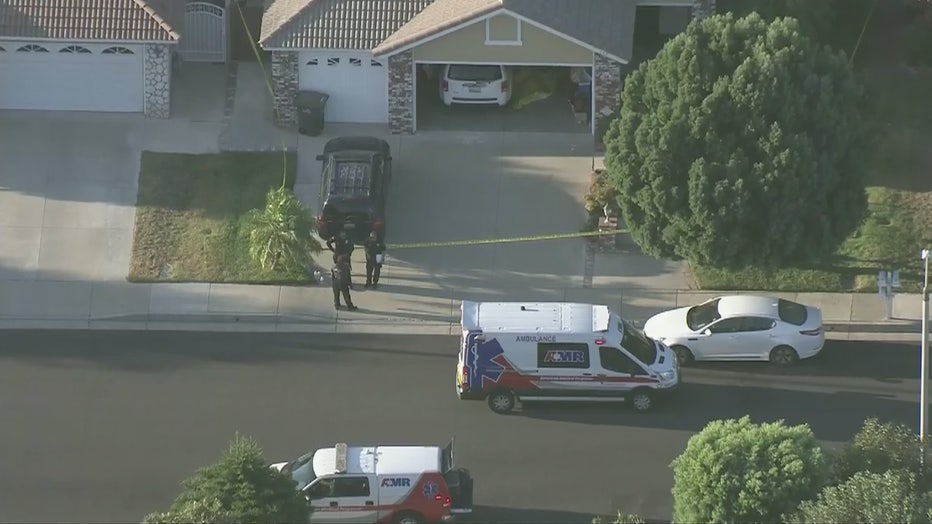 The father of the two victims called police at about 4 p.m. and voluntarily gave a statement and is cooperating with authorities. He is not being considered a suspect, Ontario police said.
Carbon monoxide has been ruled out as a cause of death, the Ontario Fire Department said. 
The investigation is ongoing.
FOX LA's Kelli Johnson contributed to this report