18-year-old killed in shooting outside Rose Bowl Stadium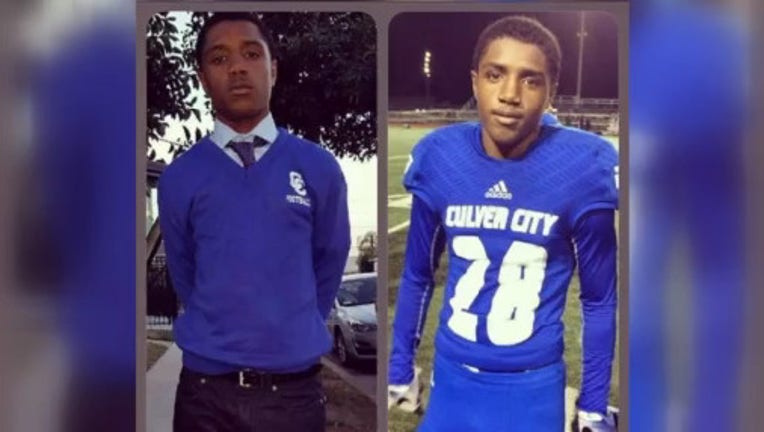 PASADENA, Calif. - Detectives released very little information about the fatal shooting that happened outside the Rose Bowl Stadium hours after the UCLA game ended Saturday night.
The victim has been identified as 18-year-old Kamryn Stone seen here in photos provided to FOX 11 by his father.
His dad tells FOX 11 Kamryn was working for a cleaning company helping clean the stadium after the game.
He says it was his first day on the job and that he believes his son was in the wrong place at the wrong time.
Based on his conversations with police his son was a recent graduate of Culver City High School where he also played football.
He had recently enrolled in West LA College where he was studying real estate.
Police were called to the scene Saturday night just before 11:30 pm near Arroyo Blvd. and Seco Street after reports of an altercation.
That's when they found two victims. Stone, who was in grave condition along with a 51-year-old man in stable condition.
Both men taken to an area hospital and Stone did not survive. The other man, a Los Angeles resident, is expected to make a full recovery.
The investigation is ongoing.
In a public statement, police say this may not be a random shooting. 
Anyone with information is urged to contact Pasadena police.