12,900 SoCal Edison customers without power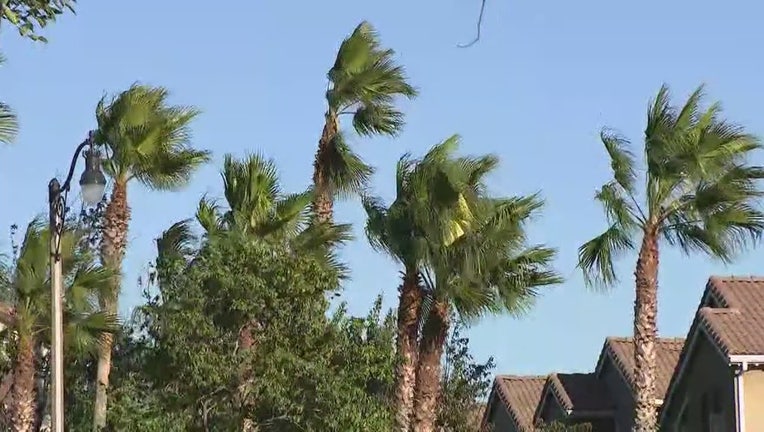 article
LOS ANGELES - SoCal Edison has shutdown power to 12,900 customers in Los Angeles, Ventura and San Bernardino counties. 
Southern California Edison has cautioned that thousands of customers throughout its service area could lose power due to "Public Safety
Power Shutoffs'' aimed at reducing fire risks. The shutoffs are conducted during extreme fire conditions -- de-energizing power lines that might be damaged in high winds and spark wildfires. Nearly 174,000 customers are in areas that are "under consideration'' for power cuts.
Related: Majority of Southland placed under Red Flag Warning with anticipated spike of Santa Ana winds
Fierce Santa Ana winds blew across the Southland Thursday amid very low humidity, raising fears of wildfires. At 3 a.m., a red flag warning was issued by the National Weather Service and denoting critical fire weather conditions went into effect in the Santa Monica Mountain Recreational Area, the San Gabriel Mountains, the Angeles National Forest, the San Fernando, San Gabriel and Santa Clarita valleys, Los Angeles, including the coast, metropolitan L.A., Downtown L.A. and the Hollywood Hills, and much of Ventura county.
In Los Angeles County, there are roughly 49,000 customers facing possible cuts, primarily in the northern reaches of the county such as
Lancaster, Palmdale, Santa Clarita and areas such as Acton, Agua Dulce, Lake Hughes and Canyon Country. La Crescenta/Montrose, Malibu, Chatsworth and San Fernando are also in the potentially affected area.
In Orange County, about 7,250 customers in Rancho Santa Margarita, Orange and North Tustin are in potential power-cut areas.
Edison urged residents to check on family members and neighbors who may need assistance in case of a power outage. If a PSPS is implemented, once hazardous conditions have passed it could take 24 to 72 hours to re-energize circuits because SCE must first inspect all power lines in the affected area to ensure they are safe to re-energize.
Meanwhile, the California Highway Patrol is reporting strong winds affecting the northbound Golden State (5) Freeway between the Antelope Valley (14) Freeway and State Route 138 in the northern reaches of L.A. County. Motorists, particularly those in high-profile vehicles, are being urged to use extra caution.