1 police officer injured in armed bank robbery in Colton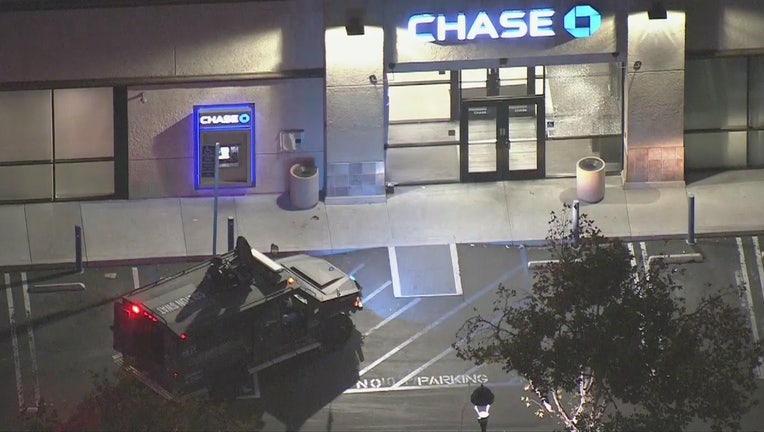 article
COLTON, Calif. - Law enforcement surrounded a Chase Bank in Colton Tuesday evening and closed off nearby streets following an armed robbery.
The public was asked to avoid the area of Washington Street and Cooley Drive due to the heavy police presence in the area.
SWAT was at the scene and SkyFOX aerial video showed officers with their guns pointed at the entrance to the bank as a Bearcat armored vehicle inched closer to the entrance. A window next to the entrance doors appeared to be shattered.
The incident began when police received a call from someone inside the bank reporting a robbery in progress, according to Colton Police Sgt. Ray Mendez.
As officers were preparing to enter the bank, a suspect inside the bank shot at officers through the windows shattering one of them, Mendez said.
One officer suffered a non-life threatening injury to the upper body and was taken to a local hospital.
Mendez said the suspect is down on the ground inside the bank from what appears to be a self-inflicted gunshot wound. Near the body, a suspicious package is forcing law enforcement to enter the bank with extreme caution until it can be determined that package is safe.
Suspect information is not available at this time.
The investigation is ongoing.