Subprime-rated consumers have less access to credit – Here's how to improve your score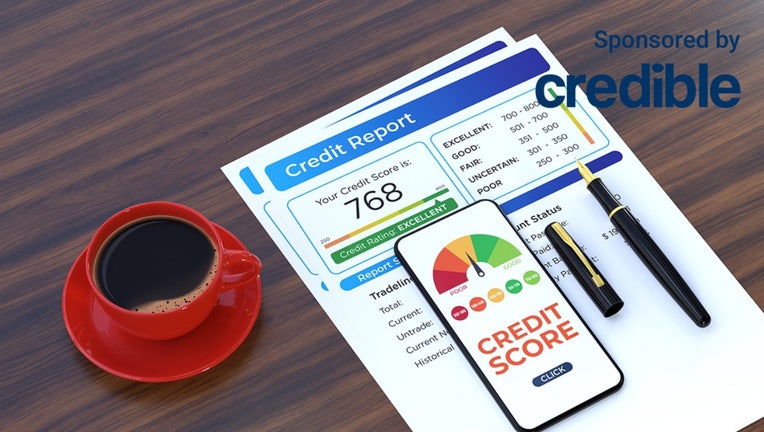 article
Consumers with lower credit ratings face tough times ahead as lenders shift gears and focus on Americans with the best credit, a report said.
Missed payments for subprime consumers, who generally have FICO scores that fall below 620, jumped 20% year-over-year, in April, according to the VantageScore report.  Moreover, subprime-rated consumers may have fewer borrowing options to deal with unexpected costs as lenders tighten access to credit. 
By contrast, prime borrowers, who generally have scores above 660, can more easily access debt products like bank loans and credit cards as lenders increasingly tap this borrower base to grow business, the report said.
Credit originations increased in April across all products, according to the report. Personal loans rose the highest month-over-month, followed by credit cards, auto loans and mortgages. In April, credit card issuance rose for the second consecutive month, demonstrating that lenders have remained willing to lend to credit-worthy consumers, VantageScore said.
"The American consumer remains resilient, but we are seeing those with lower credit scores miss payments more frequently," Susan Fahy, executive vice president and chief digital officer at VantageScore said in a statement. "The slowdown in the economy and higher cost of goods has impacted them to a much greater extent than consumers with higher scores who are more actively seeking and getting approved for new loans." 
If you are interested in taking out a personal loan, you could consider using an online marketplace to compare multiple options at once. Visit Credible to find your personalized interest rate without affecting your credit score.
Homebuyers are finding better deals in these cities, survey says
Banks pull back on lending, Fed report says
The Federal Reserve's fight against high inflation has seen the central bank raise the federal funds rate to a targeted range of 5% to 5.25%, the highest level in 16 years. 
Higher interest rates and the recent banking sector turmoil that led to the collapse of Silicon Valley Bank (SVB), First Republic Bank (FRB) and Signature Bank – have resulted in tighter credit conditions for households and businesses.
Banks reported tightening standards on all loan categories in the first quarter because of a more uncertain economic outlook and concerns about banks' funding costs and liquidity positions, according to the Fed's quarterly Senior Loan Officer Opinion Survey (SLOOS).
"Banks continued to tighten standards in the first quarter, and they expect further tightening as the year progresses, particularly for commercial loans," NAFCU Chief Economist Curt Long said in a statement. "There was a stark divide between banks with over $50 billion in assets—who are less likely to anticipate further tightening and who expect to do so to address falling collateral values and rising delinquencies—and those with under $50 billion, who were more likely to expect further tightening to address their bank's liquidity positions."   
If you're having trouble paying off credit card debt, you could consider getting a personal loan at a lower interest rate. Credible can help you compare options from different lenders all in one place without affecting your credit score.
More students turning to federal and private student loans to finance college: survey
Here's how you can improve your credit score
Overall, consumer credit scores improved from a year earlier, averaging 702, and the number of consumers in the lowest subprime credit tier dipped to 17.9% in April, according to the VantageScore report. 
A good credit score could help you access loans and credit cards at a lower interest rate, which is especially important in a tighter lending environment. If you have a low credit score, several methods can help you build your credit score fast:
Check your credit report for errors
An error could cause a serious ding to your credit. Checking your credit report regularly to ensure it's free of any mistakes – such as a payment marked late when you made it on time – will keep your score optimal, according to Capital One. 
"Mistakes may not be common," Capital One said. "But if they're on your credit reports, they could negatively impact your credit scores, so it's important to monitor your credit reports for errors."
Pay past-due bills
Payment history is essential to your credit report and can impact your total score. This is why catching up on past-due accounts may help your credit score, even if you have existing late payments on your credit report, Capital One said. Paying down debt can result in a lower credit utilization ratio and total debt. In turn, this can improve your score. 
Limit hard credit inquiries
Applying for a new line of credit or credit card could trigger a hard inquiry, impacting your credit scores. Having too many of these on your credit reports — especially in a short period of time — can lower your scores, Capital One said. Try to limit applications for a new credit card or another type of loan if you are trying to improve your credit score. 
Get a secured card
Secured and unsecured cards work much the same as a regular credit cards but require a deposit to open an account, according to Capital One. Since the lender holds on to your deposit, there's no risk to them of non-payment. These cards are much easier to qualify for and typically come with lower fees than traditional cards targeted toward people with poor or limited credit. 
If you are struggling to pay off debt, you could consider using a personal loan to consolidate your payments at a lower interest rate, saving you money each month. You can visit Credible to find your personalized interest rate without affecting your credit score.
These two factors could be driving your car insurance costs up
Have a finance-related question, but don't know who to ask? Email The Credible Money Expert at moneyexpert@credible.com and your question might be answered by Credible in our Money Expert column.