Biden administration announces SAVE plan after SCOTUS student loan decision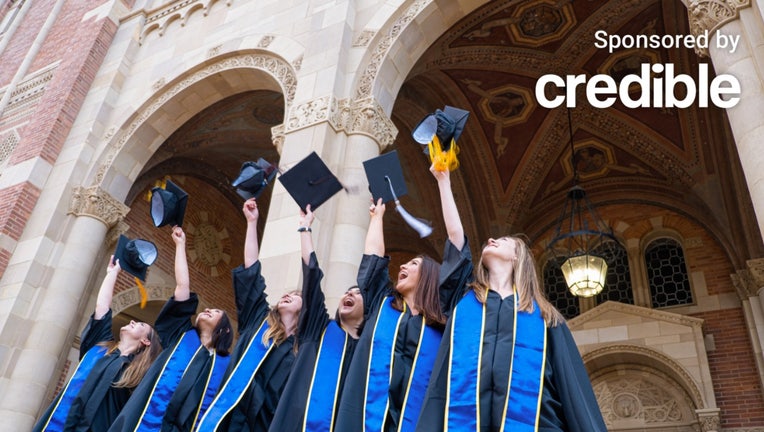 article
Following The Supreme Court's decision to strike down President Joe Biden's student loan forgiveness plan, the White House announced a new repayment plan that could cut borrowers' monthly payments, as well as other student-debt relief initiatives.
"The Department of Education finalized our new income-driven repayment (IDR) plan, which would be the most affordable repayment plan in our country's history," Secretary of Education Miguel Cardona said Thursday in a live press webinar.
This IDR plan called the Saving on a Valuable Education (SAVE) plan could reduce borrowers' monthly payments to zero dollars, cut monthly payments in half or save those that do make payments at least $1,000 a year, the White House said in a statement.
These are some SAVE highlights, according to the White House. 
Cut the amount that undergraduate loan borrowers need to pay each month from 10% to 5% of discretionary income.
A pause on payments for people who make less than 225% of the federal poverty level. That level is about the annual equivalent of a $15 minimum wage for a single borrower.
People who make their regular monthly payments will not have to pay additional unpaid interest.
Forgive loan balances after 10 years of payments, instead of 20 years, for borrowers with original loan balances of $12,000 or less.
If you have private student loans, you won't benefit from SAVE or other government initiatives. You could consider reducing your monthly payments by refinancing your loans for a lower rate. Visit Credible to get your personalized rate in minutes.
Student loan defaults could rise to historic high without debt relief: Education Department
When does SAVE take effect?
The White House said borrowers would be able to enroll in SAVE this summer before student loan repayments begin in October. 
But when payments restart, the Education Department plans to launch a 12-month "on-ramp" the repayment program running from Oct. 1 to Sep. 30, 2024. 
"Financially vulnerable borrowers who miss monthly payments during this period are not considered delinquent, reported to credit bureaus, placed in default or referred to debt collection agencies," the White House said.
But, interest would accrue during this time frame.
"If you can make your payments during this period, you should, because interest will be accruing and so on, and you won't get credit for programs like income-based repayment and public service loan forgiveness," Bharat Ramamurti, National Economic Council deputy director, said in the webinar.
The Education Department will launch a direct application website for SAVE later this summer, the White House said. But borrowers enrolled in an Income-Driven Repayment plan (IDR) or the Revised Pay As You Earn (REPAYE) program would be automatically enrolled in the SAVE program once the new plan is implemented.
These initiatives are part of the Education Secretary's new rulemaking process designed to open an alternative path to forms of debt relief using his authority under the Higher Education Act, the White House said. 
"This path is going to take time, but we're committed to doing everything we can to provide as much relief to as many borrowers as possible, and as quickly as possible," Cardona said in the webinar.
The Education Department issued a notice, which is the first step in making new regulations under the negotiated rulemaking process. A virtual public hearing on the matter is set for July 18th and solicits written comments from stakeholders on topics to consider.
If you hold private student loans, you won't be enrolled in a federal income-driven repayment plan, but you could refinance your loans to a lower rate. Visit Credible to compare options from different lenders without affecting your credit score. 
Biden asks student loan companies to prepare for end to payment pause
Why did the Supreme Court strike down student loan forgiveness?
Following a vote of 6 to 3, Supreme Court justices ruled the Biden administration overstepped its authority when it announced its widespread student loan forgiveness plan. The plan would have eliminated up to $20,000 in federal student loan debt for eligible borrowers.
But the student loan relief plan faced legal challenges. The six states of Nebraska, Missouri, Arkansas, Iowa, Kansas and South Carolina argued that the president was unlawfully justifying widespread student loan forgiveness under the Higher Education Relief Opportunities for Students (HEROES) Act of 2003. This allows student loan forgiveness rules to be relaxed under national emergencies. The Biden administration argued COVID-19 qualified as such an emergency. 
In particular, the HEROES Act allows the Secretary of Education to "waive or modify'' laws and regulations governing student-loan programs, Chief Justice John Roberts wrote in the Supreme Court's opinion. He said the Education Secretary could make "modest adjustments and additions to existing provisions," but "not transform them." Roberts concluded that Biden's plan "created a novel and fundamentally different loan forgiveness program."
Still, the Biden Administration says it will remain committed to delivering some kind of student loan debt relief.
"I want to reassure you that the Biden-Harris team is not done fighting for student loan borrowers or for working families," Cardona said. 
If you have private student loans, you could consider lowering your monthly payments by refinancing your loans to a lower rate. Visit Credible to speak with a personal loan expert and get your questions answered.
Biden calls SCOTUS decision "unthinkable," outlines new path to student loan forgiveness
Have a finance-related question, but don't know who to ask? Email The Credible Money Expert at moneyexpert@credible.com and your question might be answered by Credible in our Money Expert column.