Record number of Americans expected to travel this 4th of July: AAA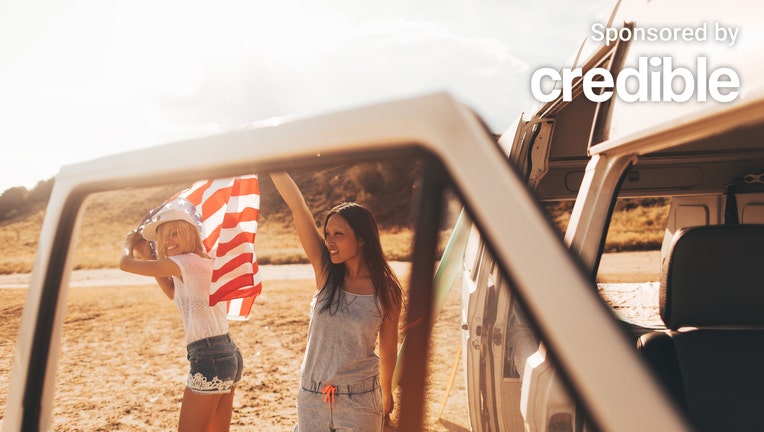 article
Around 50.7 million Americans are projected to travel 50 or more miles from home this 4th of July weekend, according to a report by AAA. Those travel metrics would break the previous Independence Day weekend record set in 2019 of 49 million travelers, AAA said. 
"We've never projected travel numbers this high for Independence Day weekend," AAA Senior Vice President Paula Twidale said in a statement. "What this tells us is that despite inventory being limited and some prices 50% higher, consumers are not cutting back on travel this summer. Many of them heeded our advice and booked early, another sign of strong travel demand."
In particular, 2.1 million more people are expected to engage in domestic travel this July 4th weekend compared to 2022. 
Furthermore, about 43.2 million people could drive to their destinations, AAA reported. That would mark an increase of 2.4% from 2022, and a 4% spike from 2019.
And along their travels, Americans may find some relief at the pump.
"This summer, gas prices are well below what they were one year ago," AAA said in its report. "The national average for a gallon of regular was $4.80 on July 4th, 2022. Gas prices have remained steady the past couple of months, with the national average hovering around $3.50 to $3.60 a gallon, thanks to the lower cost of oil."
If you want to keep your overall travel costs down this summer, it may help to save money by switching auto insurance providers. Visit Credible to compare quotes from multiple companies, without affecting your credit score. 
SKYROCKETING CAR INSURANCE COSTS PUSH SOME DRIVERS TO FORGO COVERAGE
When is the best time to travel this 4th of July weekend?
Drivers should start traveling in the morning or after 6 p.m. to avoid the worst traffic congestion this 4th of July weekend, according to transportation data provider INRIX. 
Here are the best and worst times to travel on each day of the Independence Day weekend, based on INRIX's analysis. 
Thursday, June 29
Worst travel time: 4 to 6 p.m.
Best travel time: Before noon
Friday, June 30 
Worst travel time: 10 a.m. to 5 p.m.
Best travel time: Before 10 a.m., After 6 p.m.
Saturday, July 1
Worst travel time: 1 p.m.
Best travel time: Before noon
Sunday, July 2 
Minimal traffic impact expected
Monday, July 3
Minimal traffic impact expected
Tuesday, July 4
Worst travel time: Noon to 3 p.m.
Before 11 a.m., After 6 p.m.
INRIX expects Friday, June 30, to be the busiest day on the roads this 4th of July weekend. The firm projected travel times to jump by nearly 30% compared to normal days. 
Cities including Boston, Seattle and Washington, D.C. may experience the worst traffic, INRIX predicted. 
"With record-breaking travelers expected on the road this holiday weekend, drivers should prepare for above-average delays to their favorite destinations," INRIX Transportation Analyst Bob Pishue said in a statement. "Using traffic apps, local DOT notifications, and 511 services are key to minimizing holiday travel traffic frustrations this Independence Day."
If you want to reduce your overall automobile costs, it could help to switch car insurance providers to help you lower your premiums. Visit Credible to speak with an auto insurance expert and get your questions answered.
USED CAR PRICES SOAR AS DEMAND FOR LIMITED INVENTORY GROWS, REPORT SAYS
Inflation is pushing Americans to spend less on summer vacations
Although a record number of Americans are expected to travel this 4th of July, inflation could force many Americans to tighten their summer vacation budgets, one study suggested. 
In fact, the average big trip budget decreased to $2,930 this year, compared to $3,320 in 2022, according to a survey by Deloitte.
But regardless of budgets, many Americans plan to make the most out of post-pandemic travel or "revenge travel," Deloitte said. 
Half of Americans plan to travel this summer, compared to 46% in 2022, Deloitte reported. And one in five said they planned their marquee summer trip to make up for trips missed during the COVID-19 pandemic. 
"While financial worries look poised to limit some trips, Americans are finding room in their budgets for the adventure, discovery, and relaxation that travel can provide," Deloitte said in its report. "Whether they are making up for lost time, spending down savings, or placing higher priority on experiences and memory-making, Americans continue to find reasons to prioritize travel."
If you're looking to lower your auto-travel costs, it could benefit you to change auto-insurance providers to help you lower your premiums. Visit Credible to get your personalized quote in minutes. 
AMERICA'S DEBT HITS NEW RECORD OF MORE THAN $17 TRILLION: NY FED
Have a finance-related question, but don't know who to ask? Email The Credible Money Expert at moneyexpert@credible.com and your question might be answered by Credible in our Money Expert column.