Job growth keeps Fed's eye on future interest rate hikes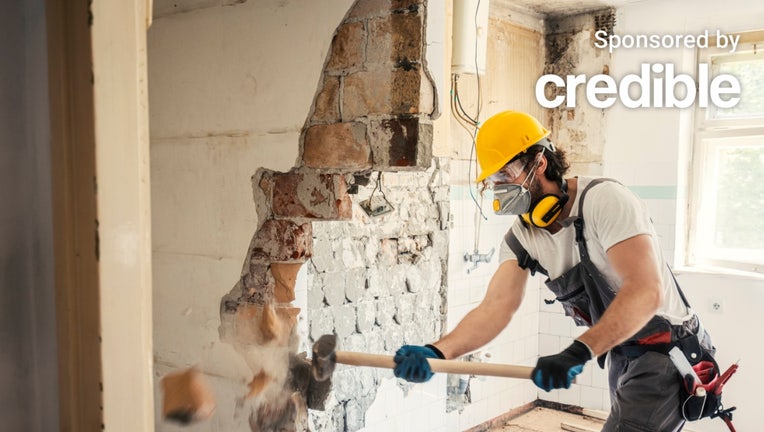 article
The economy added 339,000 jobs in May, an increase from last month's spike of 253,000, according to the latest jobs data by the Bureau of Labor Statistics (BLS). This growth was driven by professional and business services, government, health care, construction, transportation and warehousing, and social assistance, the BLS said. 
Wage growth in May increased 0.3%, slightly below the 0.5% increase seen in April. 
The unemployment rate increased by 0.3 percentage points to 3.7%, a slight increase from its 3.4% rate in April, the BLS said. But overall, May's strong job growth was in line with average monthly gains of 341,000 in the last 12 months. 
That growth, however, may push the Federal Reserve to keep a tight grip on monetary policy.  
"The U.S. labor market is proving resilient in the face of 14 months of interest rate hikes, but it might be too resilient for the Fed to feel comfortable," Morning Consult Chief Economist John Leer said. "Combined with last week's persistent reading of core PCE [Personal Consumption Expenditures price index], acceleration in service sector jobs growth suggests rates are more likely to rise this year than they are to fall."
If you're struggling with high-interest debt, you could consider paying it off with a personal loan at a lower rate. Visit Credible to get your personalized rate in minutes.
Nearly half of Americans cash out 401(k)s when changing jobs
Inflation is not slowing enough for the Fed 
In addition to labor market reports, the Fed said it has also been keeping an eye on inflation data to determine interest rate moves for June. 
Inflation increased 4.9% in April, a decrease from its 5% bump in March, according to the Consumer Price Index (CPI). 
"But that decline was only due to rounding—the actual decrease was just five one-hundredths of a percentage point, from 4.98 percent to 4.93 percent," Fed Governor Christopher J. Waller said in May at an economic summit in Santa Barbara, California. "Almost no progress." 
And while inflation has dropped from its June 2022 peak of 9.1%, it is still far from the Fed's target of 2%. 
"Though showing signs of cooling, both inflation and employment have displayed considerable resilience," Realtor.com Economic Data Analyst Hannah Jones said in a statement. "In the FOMC's May meeting, the committee's statement included language that created space for a pause on rate hikes in the upcoming meeting. However, persistent inflation has resulted in futures markets pricing in a greater likelihood of a rate increase in June and a zero percent chance of a rate cut. 
"If the FOMC chooses to continue on their contractionary path in June's meeting, we can expect to see the cost of borrowing continue to rise, including for a home purchase," Jones continued.
If you're concerned about potential mortgage rate increases, you could lock in the best rate by comparing your options. Visit Credible to compare rates from different lenders, without affecting your credit score.
Debt ceiling deal suspends student loan payment pause
How interest rate hikes affect Americans' finances
Interest rate hikes and inflation have affected the financial well-being of Americans at all income levels, according to a survey by Morning Consult.
When the Fed raises interest rates, it can impact the rates people pay for credit cards and other financial products. 
"Interest rates on credit cards have risen substantially, with average interest rates going over 20%," The Consumer Financial Protection Bureau (CFPB) said in a post published in April. "Given the trends for the 175 million Americans with credit cards, the CFPB estimates that outstanding credit card debt may continue to set records and could even hit $1 trillion."
Since March 2022, the Fed has increased interest rates 10 times in an attempt to lower inflation. And the nation's central bank may hold its pace, considering recent economic data, one expert said. 
"Several Federal Reserve officials have signaled that they are likely to hold rates steady at their upcoming June meeting but are unlikely to reduce rates anytime soon," Mike Fratantoni, Mortgage Bankers Association (MBA) senior vice president and chief economist, said in a statement. "This somewhat mixed jobs report is likely to support that approach."
If high-interest debt is putting a dent on your budget, you could consider taking out a personal loan at a lower rate to pay it off. Visit Credible to speak with a loan expert and see if this option is right for you. 
America's debt hits new record of more than $17 trillion: NY Fed
Have a finance-related question, but don't know who to ask? Email The Credible Money Expert at moneyexpert@credible.com and your question might be answered by Credible in our Money Expert column.