Gas prices hold steady despite surge in demand for domestic gasoline: AAA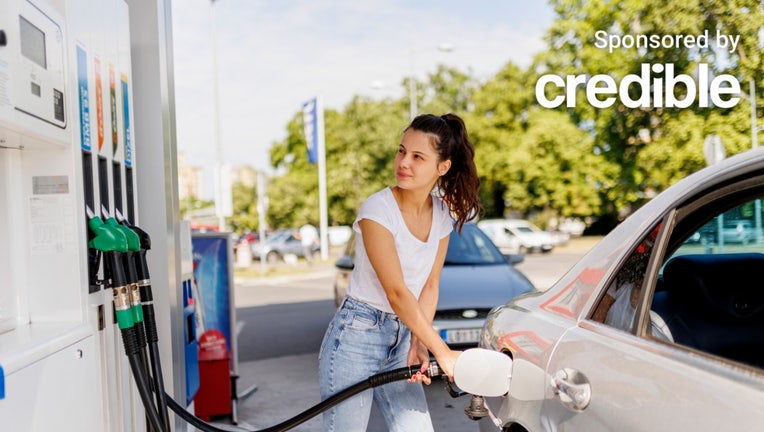 article
The national average price for a gallon of gas decreased to $3.56 for the week ending June 8, according to the latest gas prices report by AAA. That marked a decline of just a penny from last week. 
However, gasoline demand has spiked to a new high. In fact, domestic gasoline demand reached more than 9 million barrels a day for the third straight week, AAA said.
"Yet despite the robust numbers, pump prices barely budged as the low cost of oil is countering a spike for now," AAA said in its report. 
Last week, gas demand increased from 9.1 to 9.22 million barrels a day, according to data from the Energy Information Administration (EIA). At the same time, total domestic gasoline stocks increased by 2.7 million barrels to 218.8 million barrels. 
"Although gas demand increased, increasing stocks and fluctuating oil prices have contributed to limiting increases," AAA said in its report. 
As warmer weather approaches, motorists may get some relief at the pump. 
"It appears that our seasonal surge in driving may be kicking off a bit before the official start of summer," Andrew Gross, AAA spokesperson, said in a statement. "But the low cost for oil appears to mitigate any increases at the pump, which is good news for drivers."
If you're looking to decrease your overall automobile costs, it could help to switch to a car insurance provider with better rates. You can visit Credible to compare options from multiple providers, without affecting your credit score.
Knowing how insurance rates are calculated could save drivers money: survey
National gas price changes at a glance
While the national average for a gallon of gas changed slightly from the previous week, some areas saw sharper movements. 
Since last Thursday, these 10 states have seen the most significant changes in their average gas prices, according to AAA's analysis.
Ohio (+13 cents)
Arizona (−13 cents)
Indiana (+9 cents)
Idaho (+8 cents)
Florida (−8 cents)
Delaware (−6 cents)
Oregon (+5 cents)
Michigan (+5 cents)
Wyoming (+5 cents)
Maryland (−5 cents)
Meanwhile, these were the country's top 10 most expensive markets for the week.
California ($4.87)
Hawaii ($4.74)
Washington ($4.74)
Arizona ($4.35)
Oregon ($4.33)
Nevada ($4.26)
Utah ($4.11)
Alaska ($3.97)
Idaho ($3.95)
Illinois ($3.92)
One way to save on summer expenses is by reducing what you spend on auto costs. If you're looking to decrease your overall car costs, you could consider changing your auto insurance provider to get a lower monthly rate. You can visit Credible to get your personalized quote in minutes.
Middle-income Americans still optimistic about financial prosperity – Here's how they're beating inflation
Shopping for cheaper auto insurance reaches new high 
Regardless of gas prices, one factor that can increase your driving costs is the price of auto insurance. In fact, auto insurance costs increased by 14.5% in February, according to J.D. Power's latest Quarterly Shopping List Report.
This surge may have fueled a spark in auto insurance shopping. Specifically, the 30-day average shopping rate reached 13.1% in March, J.D. Power said. That's the highest rate since June 2021 and significantly higher than the 2021 average of 11.4%. 
And out of consumers shopping for reasons of price, 42% said they're doing so because their rates increased. Moreover, 41% of those shopping for new policies due to rate hikes said their rates increased 20% or more.
"Auto insurance customers are starting to shop for insurance as they shop for gas," Stephen Crewdson, J.D. Power Insurance Intelligence senior director, said in a statement. "They are taking a much more active stance in seeking out plans that fit their needs and their budgets, which could have a serious long-term effect on carriers that have been working for years to build lifetime value through bundling and other initiatives."
If you're struggling to keep your auto costs down, you could benefit from switching to an auto insurance provider with better rates. You can visit Credible to speak with an auto insurance expert and get your questions answered.
Demand for used cars likely to grow as consumers seek affordability: Edmunds
Have a finance-related question, but don't know who to ask? Email The Credible Money Expert at moneyexpert@credible.com and your question might be answered by Credible in our Money Expert column.