More than 35 million Americans expected to see triple-digit temps Sunday as deadly heat wave drags on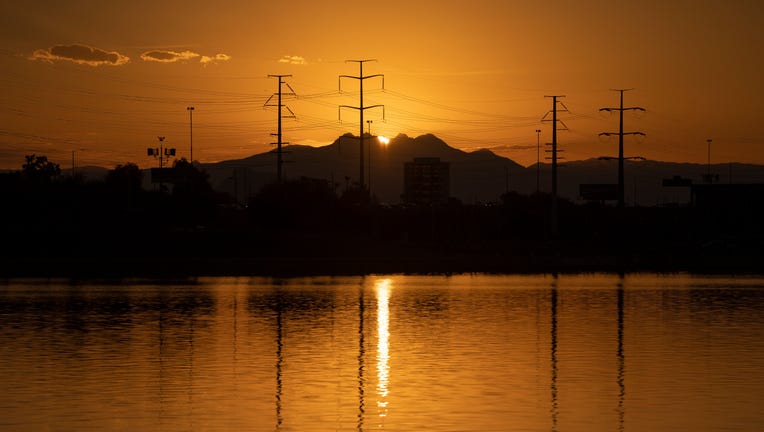 article
A dangerous, long-lived, record-breaking heat wave will continue over the Southwest through the rest of the weekend and as we enter the start of the new workweek, particularly in the low desert areas.
More than 46 million Americans from California to Florida are under heat alerts Sunday that will remain in effect until at least Monday. This number is an improvement from Thursday's peak of more than 110 million under heat alerts.
The FOX Forecast Center said more than 35 million people across the U.S. are expected to see high temperatures reach the triple digits Sunday, with more than 7 million of them seeing temperatures of 110 degrees or higher.
Excessive Heat Warnings and heat advisories are currently in effect across the West and southern tier of the U.S. In some portions of South and Southwest Florida, heat alerts have been issued for 20 straight days.
FIND OUT WHERE IT'S HOTTEST IN THE US RIGHT NOW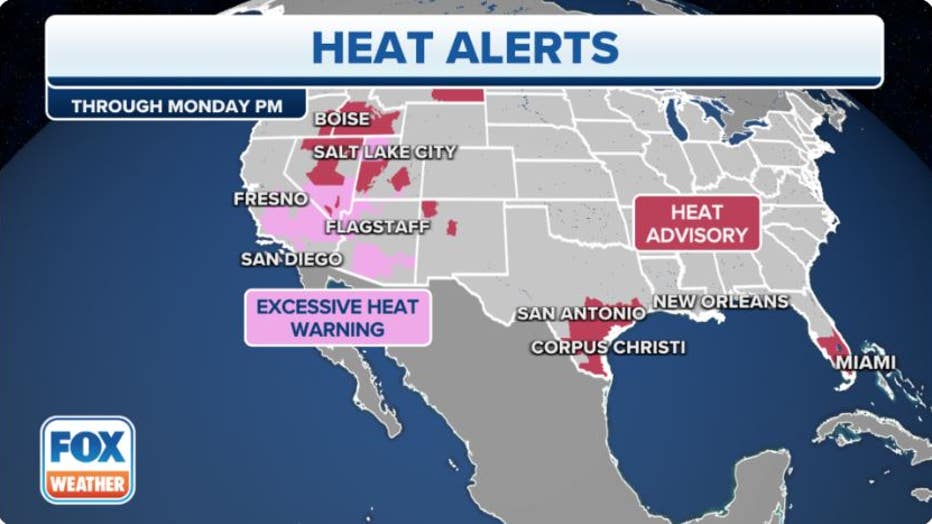 Heat alerts in effect on July 23, 2023.(FOX Weather)
Relief arrives by Sunday for portions of the Mid-South, Southeast and Gulf Coast, but excessive heat and humidity will rebuild across the areas later this week.
"This takes us into the end of the month, and then we have August ahead of us," Herrera said.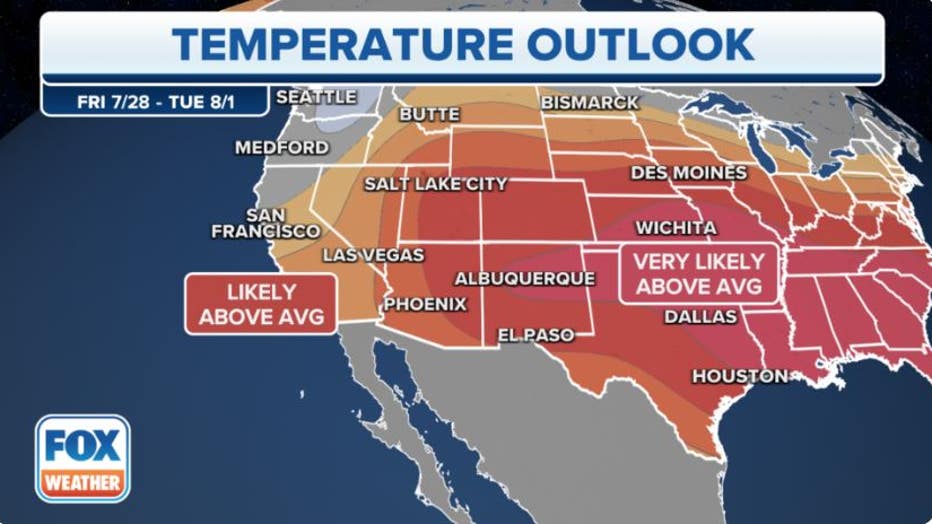 The FOX Forecast Center warns weather patterns that have resulted in excessive heat across large parts of the western and southern U.S. will continue through the foreseeable future with increasing fire risks and drought conditions.(FOX Weather)
People should take the heat seriously and avoid extended time outdoors. Temperatures and heat indices will reach levels that would pose a health risk and be potentially deadly to anyone without effective cooling and adequate hydration.