Don becomes first hurricane of 2023 Atlantic season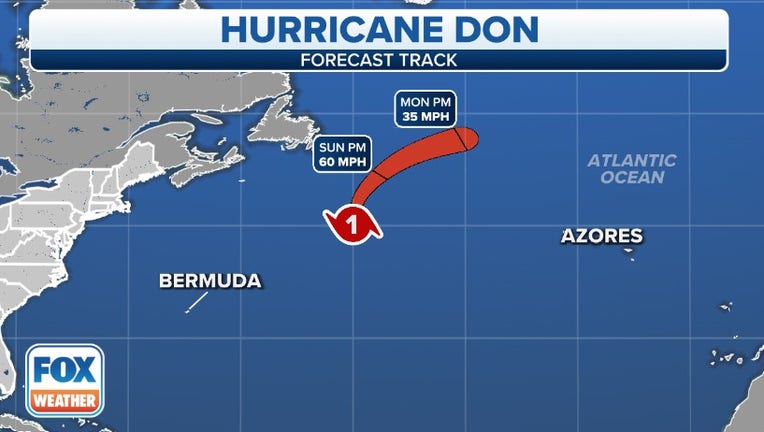 article
Tropical Storm Don became Hurricane Don on Saturday, marking the first hurricane of the 2023 Atlantic hurricane season.
Formerly a subtropical depression, then designated a tropical depression when the storm transitioned into a fully-tropical system, and then becoming a tropical storm, Don now has sustained winds of 75 mph with higher gusts but is far from any land areas. Don was last estimated to be about 480 miles southeast of Cape Race, Newfoundland. It is moving north at 12 mph.
Hurricane Don is expected to stay on a northward track on Saturday, continuing its clockwise loop over the open waters of the central Atlantic, before eventually turning back to the east and becoming a tropical storm and eventually a post-tropical storm and depression as it moves into the colder North Atlantic waters next week.
The system does not pose any threat to the U.S.
Read more of this story from FOX Weather.