These are the top 10 NBA Draft busts of all time, according to ChatGPT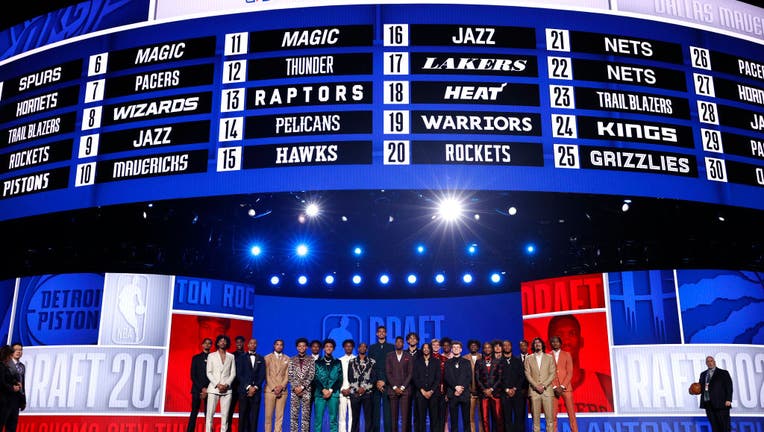 article
LOS ANGELES - The 2023 NBA Draft is Thursday night at Barclays Center in Brooklyn. The draft is always a time for hope, especially for teams with the top picks hoping to draft a transcendent talent and help their franchise.
The San Antonio Spurs are expected to take French teen Victor Wembanyama with the number 1 overall pick. Wembanyama may be the most hyped draft prospect since LeBron James. The 7-foot-5-inch center will face incredibly high expectations, just like with anyone taken with an early draft pick.
While there's no telling what Wembanyama's career trajectory will be, there have been plenty of draft prospects who never quite lived up to the hype. With that in mind, FOX 11 asked ChatGPT to rank the top 10 biggest NBA draft picks of all time.
Here's ChatGPT's list: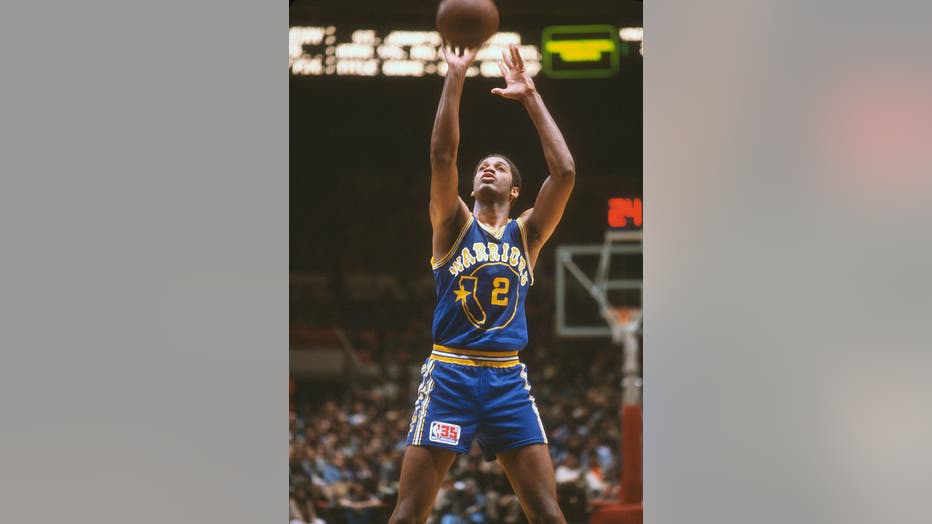 Joe Barry Carroll of the Golden State Warriors shoots a free throw against the New York Knicks. (Photo by Focus on Sport/Getty Images)
10. Joe Barry Carroll (1980): Joe Barry Carroll was taken by the Golden State Warriors with the first overall pick in the 1980 NBA Draft. After a college career with the Purdue Boilermakers, where Carroll set the school records for blocks and rebounds, Carroll spent more than a decade in the NBA, despite a season in Italy in the middle of his tenure.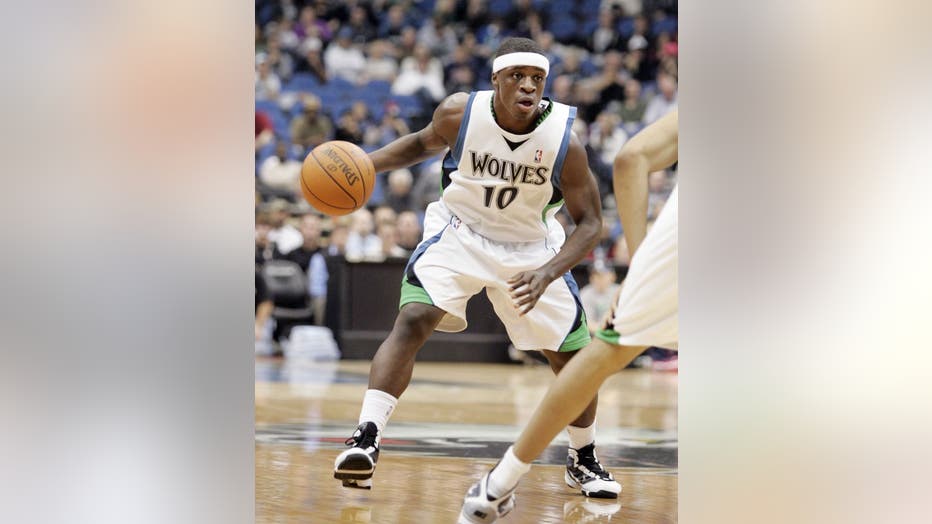 Jonny Flynn of the Minnesota Timberwolves. (Photo by Genevieve Ross/Getty Images)
9. Jonny Flynn (2009): Jonny Flynn was the sixth overall pick in the 2009 draft, taken by the Minnesota Timberwolves. Flynn spent just four seasons in the NBA, and didn't play in more than 10 games in a season after his rookie year.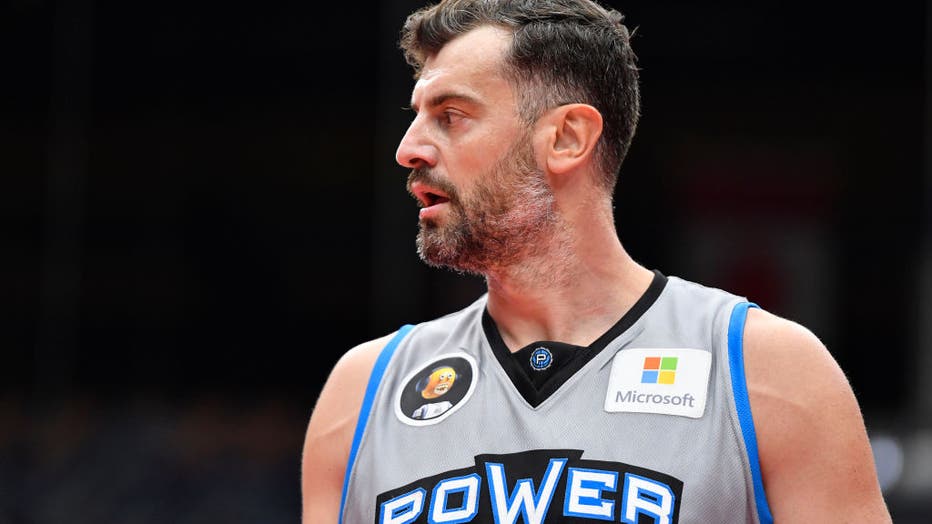 FRISCO, TEXAS - JULY 17: Nikoloz Tskitishvili #9 of the Power looks on against the Bivouac during the game in BIG3 Week 5 at Comerica Center on July 17, 2022 in Frisco, Texas. (Photo by Logan Riely/Getty Images for BIG3)
8. Nikoloz Tskitishvili (2002): The Denver Nuggets took Georgian Nikoloz Tskitishvili with the fifth pick in 2002. Tskitishvili also spent just four seasons in the NBA, and ChatGPT said "struggled with his skills, consistency, and adapting to the NBA game."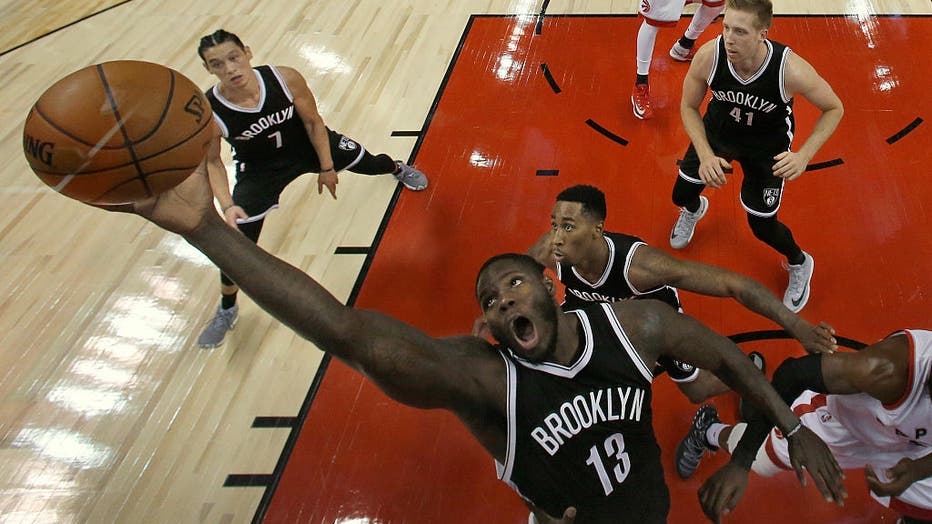 Brooklyn Nets forward Anthony Bennett hauls down a rebound. (Rick Madonik/Toronto Star via Getty Images)
7. Anthony Bennett (2013): The Cleveland Cavaliers selected Anthony Bennett with the first overall pick in 2013, but fell well short of expectations. In just four NBA seasons for as many teams, Bennett averaged less than 13 minutes per game and less than 5 points per game. He started just four games in his NBA career.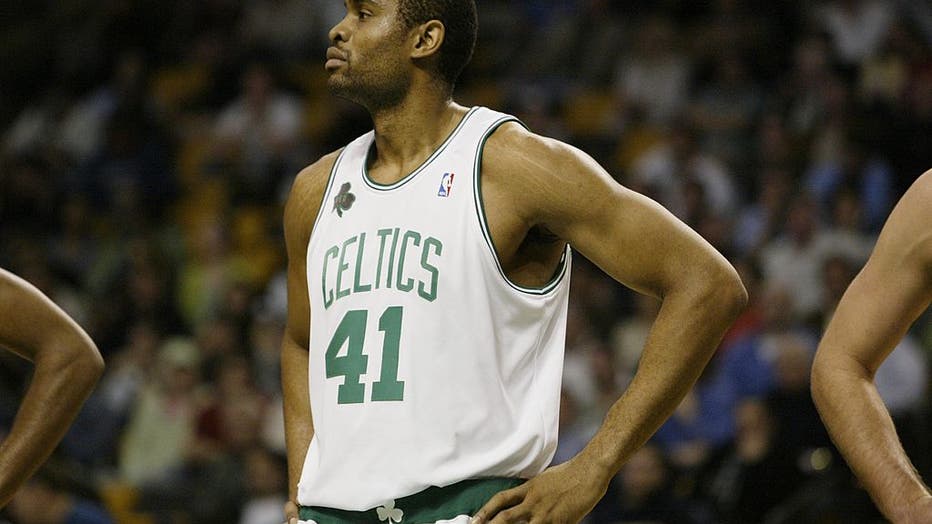 Michael Olowokandiof the Boston Celtics looks on against the Indiana Pacers on November 15, 2006 at the TD Banknorth Garden in Boston, Massachusetts. (Photo by Elsa/Getty Images)
6. Michael Olowokandi (1998): Nigerian Michael Olowokandi was drafted by the Los Angeles Clioppers with the first overall pick in 1998. Olowokandi spent nearly a decade in the league, five of those seasons with the Clippers, though was forced to retire in 2007 due to multiple injuries.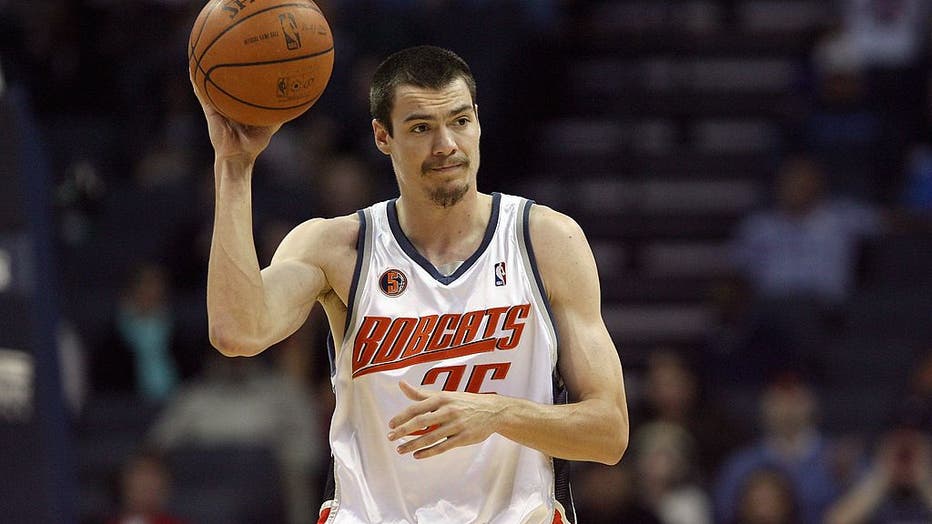 Adam Morrison of the Charlotte Bobcats walks on the court during the game against the Philadelphia 76ers on November 24, 2008. (Photo by Streeter Lecka/Getty Images)
5. Adam Morrison (2006): One of the more iconic NBA mustaches of the last few decades, Adam Morrison did not have much of an impact in his three seasons on the court. The Charlotte Bobcats took Morrison third in the 2006 Draft. Morrison had a very successful collegiate career with Gonzaga. Morrison was on the Los Angeles Lakers for their two championships in 2009 and 2010, but only played two games in the 2010 playoffs.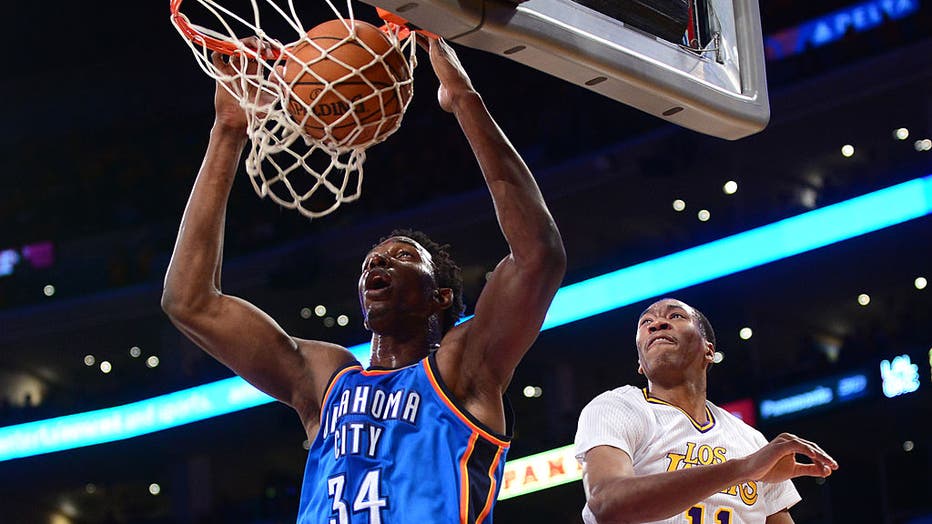 Hasheem Thabeet of the Oklahoma City Thunder scores under pressure from Wesley Johnson of the Los Angeles Lakers during their NBA matchup at Staples Center in Los Angeles, California on March 9, 2014. AFP PHOTO/Frederic J. BROWN (Photo credit should
4. Hasheem Thabeet (2009): The Memphis Grizzlies took Hasheem Thabeet with the second pick in the 2009 NBA Draft. Thabeet averaged just over 10 minutes a game and spent five seasons playing for four teams. He was waived by the Detroit Pistons in 2014 before ending up in the NBA's Developmental League, then eventually the Japanese B. League.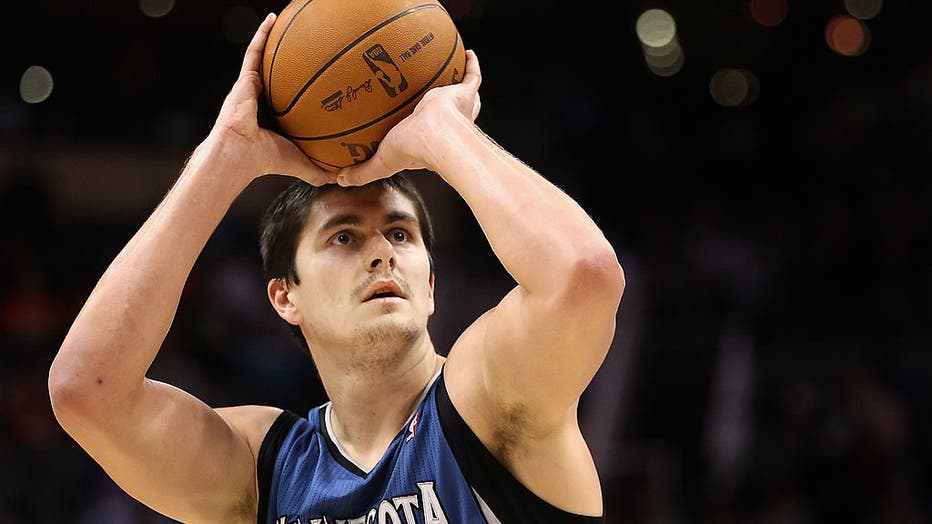 Darko Miličić of the Minnesota Timberwolves. (Photo by Christian Petersen/Getty Images)
3. Darko Miličić (2003): The second overall pick in 2003 spent a decade in the NBA, but could never live up to those drafted after him like Carmelo Anthony, Chris Bosh and Dwyane Wade. The Detroit Pistons won the NBA Finals in 2004, Miličić's rookie season, but his stat line never stood out. Miličić averaged just 6 points and 4.2 rebounds per game.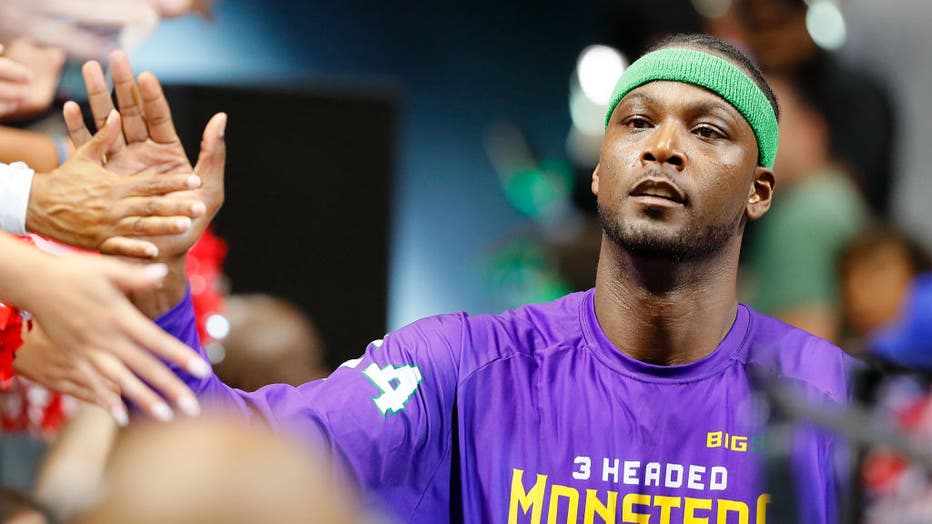 Kwame Brown of the 3 Headed Monsters. (Photo by Kevin C. Cox/BIG3/Getty Images)
2. Kwame Brown (2001): The Washington Wizards' first overall pick in 2001, and played more than 600 games in the NBA, but finished his career with just 6.6 points, 5.5 rebounds and 0.9 assists per game. Brown most recently played for the 3 Headed Monsters in rapper Ice Cube's BIG3 league in 2017.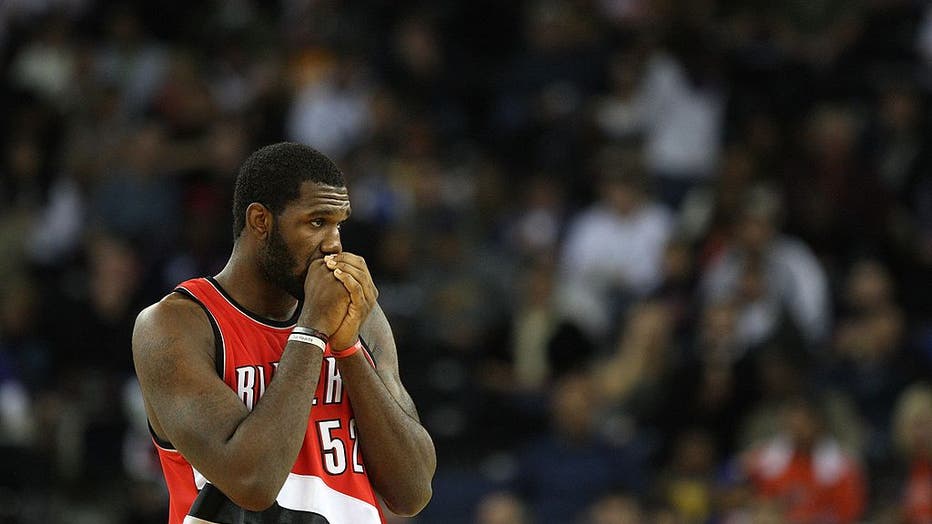 Greg Oden of the Portland Trail Blazers. (Photo by Jed Jacobsohn/Getty Images)
1. Greg Oden (2007): Unfortunately, in the 16 years since he was drafted first overall by the Portland Trail Blazers, Greg Oden's name has been synonymous with draft bust. Oden played just 105 NBA games over six years, his career completely derailed by multiple knee injuries. Oden's failure to stay healthy draws even more attention considering he was drafted ahead 2-time champ and 10-time All-Star Kevin Durant. Oden played in the BIG3 league in 2017 and joined the Ohio State men's basketball team as part of the coaching staff.