Former NFL quarterback Ryan Mallett dead after drowning in Florida: report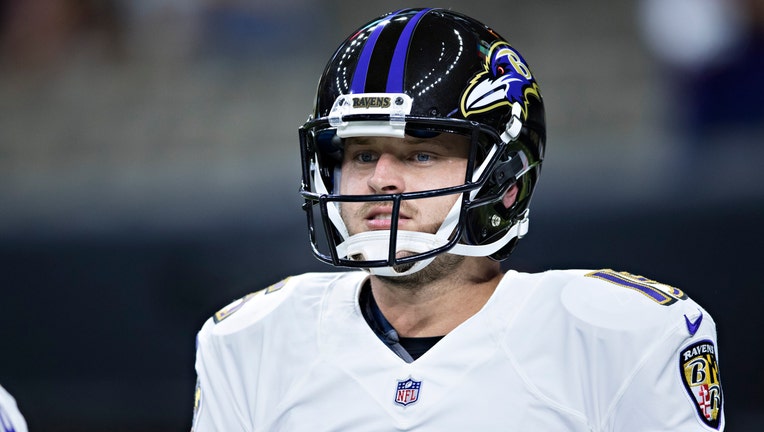 article
DESTIN, Fla. - Former NFL quarterback Ryan Mallett has reportedly died at 35 after tragically drowning in Florida. 
The incident occurred in Destin, Florida, according to Deltaplex News in Arkansas. Mallett was transported from a beach to a hospital, where he was pronounced dead on arrival, the outlet reported. 
The NFL released a statement on Mallett's death.
READ: Former Bucs star Leonard Fournette's car catches fire in the middle of I-275 in Tampa
"The NFL family is deeply saddened by the passing of Ryan Mallett. Our thoughts are with his family and loved ones," the NFL said in a statement as well. 
The New England Patriots, who Mallett was drafted by in the third round of the 2011 NFL Draft out of Arkansas, released a statement of their own. 
"The New England Patriots are deeply saddened to learn of the sudden and unexpected passing of former quarterback Ryan Mallett," the team wrote on Twitter with a picture of Mallett in a Patriots uniform. "Our thoughts are with the Mallett family, his former teammates and all who are mourning his loss."
The NFL world was shocked by the sudden passing of one of their brothers, including recently-retired defensive lineman and Houston Texans legend J.J. Watt. They were teammates together in Houston. 
"Horrible news to read about Ryan Mallett. Gone way too soon. Rest in Peace brother," he wrote on Twitter with a praying hands emoji. 
Mallett was an Arkansas Razorbacks legend during his time there in 2009 and 2010. He began his college career at Michigan, but after transferring, he became a star in Fayetteville. 
He threw for 3,624 yards with 30 touchdowns to seven interceptions in 2009 and followed that up with 3,869 yards with 32 touchdowns to 12 interceptions in 2010. 
He would declare for the Draft after his junior season and the Patriots took him to study under Tom Brady. 
But that didn't last too long as he was quickly moved to the Texans, where he would spend a season and a half before joining the Baltimore Ravens. Mallett was with the Ravens for the 2016 and 2017 seasons before his short time in the league was over. 
Mallett accumulated just eight starts over his 21 games of NFL experience. 
In February 2022, Mallett took over as the head football coach at White Hall High School in Arkansas.