The Issue Is: Intern Terry's Takeover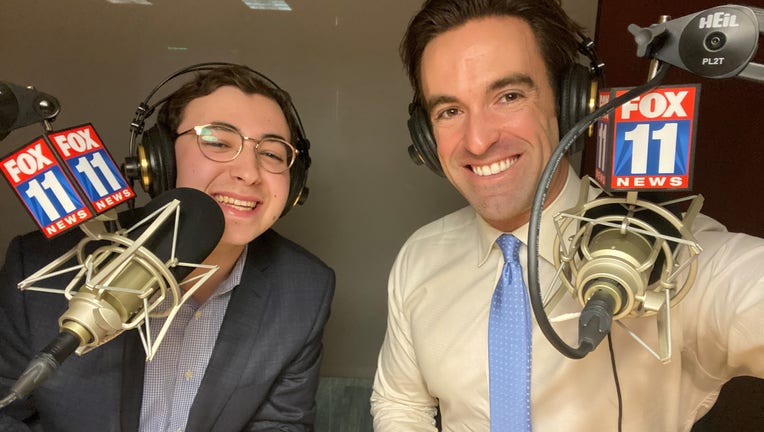 LOS ANGELES - This week, "The Issue Is:" anchor Elex Michaelson engages in a little role reversal, as FOX 11 intern Terry Ayzman takes the reins for a bonus show!
A Political Science major at UCLA, Terry has interviewed the likes of Robert Shapiro, U.S. Congressman Ted Lieu (D-CA), and 2020 presidential contender Marianne Williamson since the bug bit in 2016.
The pair chat about Elex's beginnings in the journalistic realm, the fascinating lessons he learned while reporting inside the halls of Congress, and the future of CA's only primetime political talk show, "The Issue Is" – Elex's brainchild.
Watch the TV version of "The Issue Is" Friday nights at 10:30pm on FOX11, and Saturdays at 5:30am on KTVU2 in the San Francisco Bay Area.
Terry Ayzman's Twitter page: @Terry_Ayzman
https://twitter.com/Terry_Ayzman
Connect with Elex on social media:
http://www.youtube.com/elexmichaelson 
http://www.facebook.com/elexmichaelson 
http://www.twitter.com/elex_michaelson