Woman charged with attempted murder of boyfriend who peed in bed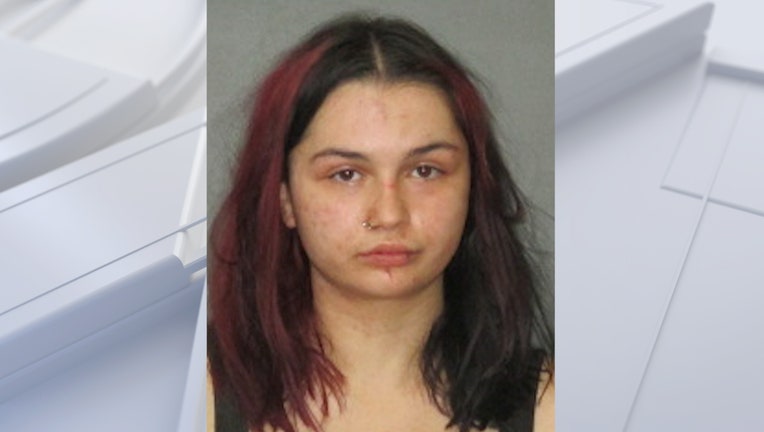 article
BATON ROUGE, La. -  A Louisiana woman is accused of stabbing her boyfriend after he urinated in their bed following a night of drinking, according to authorities.
Deputies with the East Baton Rouge Sheriff's Office said 25-year-old Briana Lacost is charged with one count of attempted second-degree murder.
According to the police report obtained by FOX Television Stations, deputies responded to a stabbing victim at a local hospital on January 14.
RELATED: 10-year-old boy missing after leaving SE Atlanta hospital, police say
The victim was in the emergency room after being stabbed on the left side of his torso with a knife. He also had a punctured lung.
The victim told authorities that Lacost became "extremely enraged" with him for urinating in the bed. The couple had been living together for a year and a half.
The report also stated the couple had been out heavily drinking late and were intoxicated.
The boyfriend then said Lacost woke him up and staring hitting him. He tried to restrain her and then tried to physically get away from her. However, Lacost charged at him with a kitchen knife and stabbed him, according to documents.
During the investigation, Lacost reportedly told deputies the couple had planned on separating. On the night in question, she admitted she was upset after the boyfriend urinated on himself and "ripped" him out of bed leading to the physical altercation.
The police report said Lacost admitted that during the fight, her boyfriend started choking her and she defended herself. She then admitted to stabbing her boyfriend on the left side under his arm and attempted to render medical aid before taking her boyfriend to the hospital.
This story was reported from Los Angeles.