Woman allegedly leaves scene of deadly crash in North Hills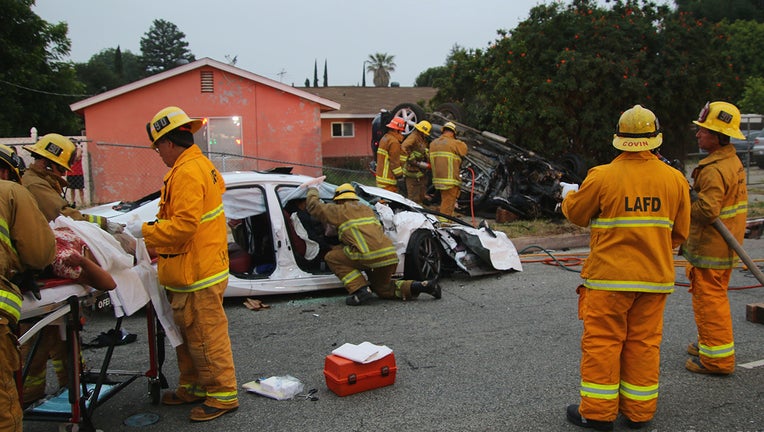 article
LOS ANGELES (CNS) - A driver walked away from a two-vehicle crash in North Hills today, leaving the other driver dead at the scene and four other people seriously injured, police said.
A vehicle going north on Haskell Avenue struck another vehicle going west on Parthenia Street, said Officer Mike Lopez of the Los Angeles Police Department's Media Relations Section.
A man driving a dark-colored SUV was pronounced dead at the scene, said Lopez, and the female driver of the other vehicle -- a white Lexus -- walked away from the scene.
Firefighters and paramedics dispatched at 5:39 a.m. to the 8700 block of North Haskell Avenue reported one person dead at the scene, said Margaret Stewart of the Los Angeles Fire Department.
Four other people were in serious condition and rushed to an area hospital, Stewart said.
Police believe alcohol might have played a role in the accident, and said some empty beer cars were found inside the Lexus.