Winemaker unveils 'world's largest' bottle of bubbly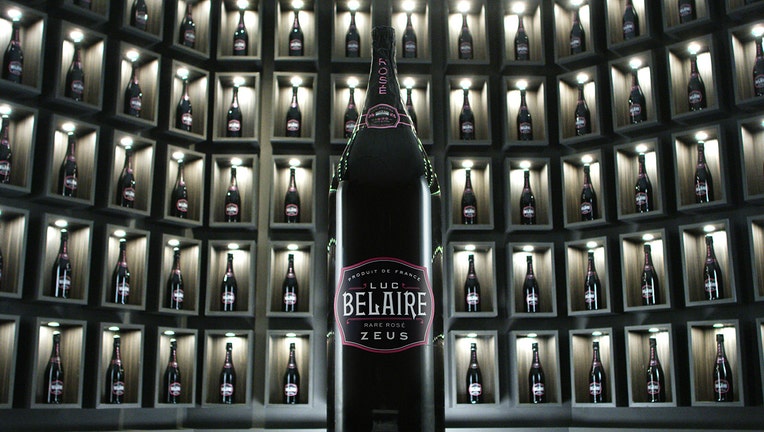 article
BURGANDY, France - Winemaker Luc Belaire announced it recently created the world's largest bottle of bubbly. 
According to the company, the wine, dubbed Zeus after the supreme ruler of the Greek gods, stands more than 3.5 feet tall and weighs 160 pounds. 
The bubbly is also 45 liters, which is equivalent to 60 standard wine bottles. The company noted Monday that the bottle took seven years to make and was crafted by aerospace engineers to ensure that the bottle was nearly unbreakable. 
Zeus is extremely limited in production, as only two bottles have been produced so far. One is filled with Belaire's sparkling wine Luc Belaire Rare Rose, and the second bottle contains Luc Belaire Luxe.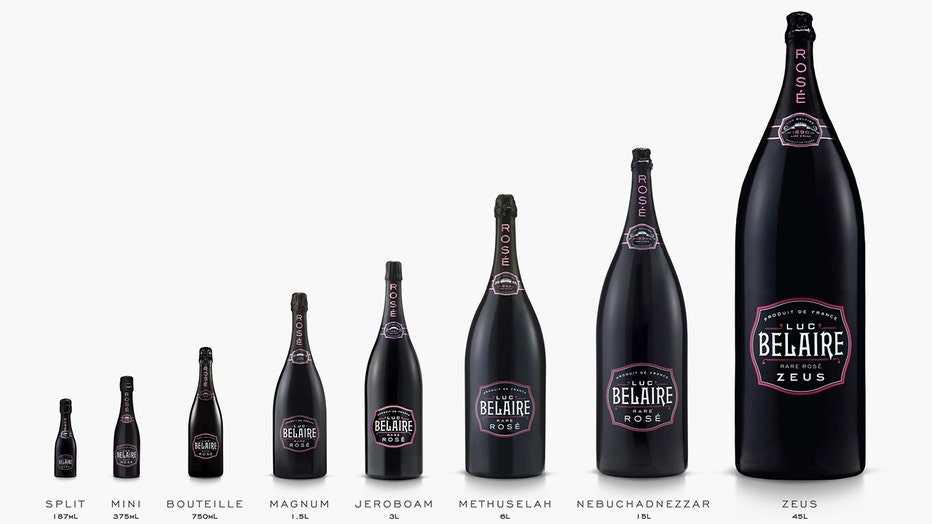 The Luc Belaire range from the minute 187 ml Belaire Split to the enormous 45-liter Belaire ZEUS (Credit: PRNewsfoto/Luc Belaire)
The sparkling wine will also become a photo opportunity for fans, since both bottles will be undertaking a global tour. The tour will start in the U.S., in New York City, where fans will be invited to lift Belaire Zeus via a pulley system, with a prize awarded to anyone strong enough to lift the massive bottle. 
Until now, the company has produced up to 15-liter sizes, which have become popular among celebrities, athletes and influencers. Established in 1898, Luc Belaire is a premium wine brand produced in France. 
RELATED: Washington, D.C. is home to the most wine drinkers in America
This story was reported from Los Angeles.