Wind Advisories Posted Across SoCal As Gusts Peak Over 45mph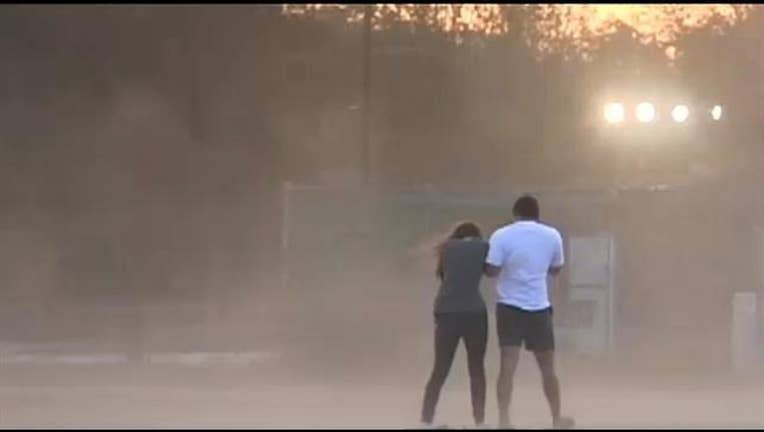 article
RELATED: Firefighters Rescue Man Trapped In Car After Tree Falls In Beverly Hills
RELATED: Southern Calif. Winds Topple Trees, Power Lines

The strongest winds in the greater L.A. area were in the San Gabriel Mountains, where a gust of 85 miles per hour was recorded at Whitaker Peak, one of 50 mph at Camp Nine and a 45-mph gust at Chilao.

A wind advisory issued by the National Weather Service will be in effect until noon in the San Gabriel and Santa Monica mountains, the San Fernando and Santa Clarita valleys, L.A. County beach cities, metropolitan L.A. and the Hollywood Hills.

The region, meanwhile, will enjoy sunny skies and warm temperatures, with the NWS forecasting highs of 71 in San Clemente; 72 on Mount Wilson; 75 in Laguna Beach; 76 in Avalon and Newport Beach; 77 in Palmdale and Lancaster; 81 at LAX; 82 in Woodland Hills and Saugus; 83 in San Gabriel; 84 in Pasadena, Irvine and Mission Viejo; 85 in Burbank, Long Beach, Anaheim and Fullerton; 86 in downtown L.A.; and 87 in Yorba Linda.

Copyright 2015 FOX 11 Los Angeles | Download our mobile app for breaking news alerts | Follow us on Facebook, Twitter and YouTube.