Wildlife officials use rafts made of life jackets to rescue stranded boaters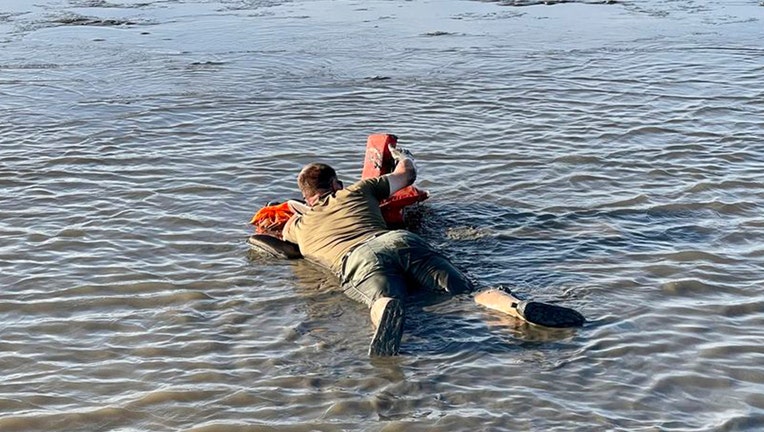 article
VERMILION PARISH, La. - The Louisiana Department of Wildlife and Fisheries (LDWF) successfully saved a husband and wife who found themselves stranded in their boat last week. 
According to LDWF, the incident occurred on July 3 as the couple was fishing in a boat in the southwest pass of Vermilion Parish when the tide went out and subsequently stuck their boat in mud. 
"The husband and wife tried to get it unstuck but were unsuccessful," the LDWF wrote in a statement on social media. 
The agents arrived on the scene immediately, according to LDWF, but could only get their boat within a few hundred yards of the stuck boat. Agents also learned that the wife was dealing with a medical issue that required immediate attention.
LDFW said the agents had to construct a raft out of personal flotation devices to keep the wife out of the mud and were finally able to pull the couple to their vessels. 
Agents then transported the couple to the Intracoastal City boat dock where Acadian Ambulance was waiting. The couple were treated and then released.
RELATED: Florida firefighters rescue horse that fell into swimming pool, video shows
This story was reported from Los Angeles.