Wednesday's Child: The Greene family's adoption story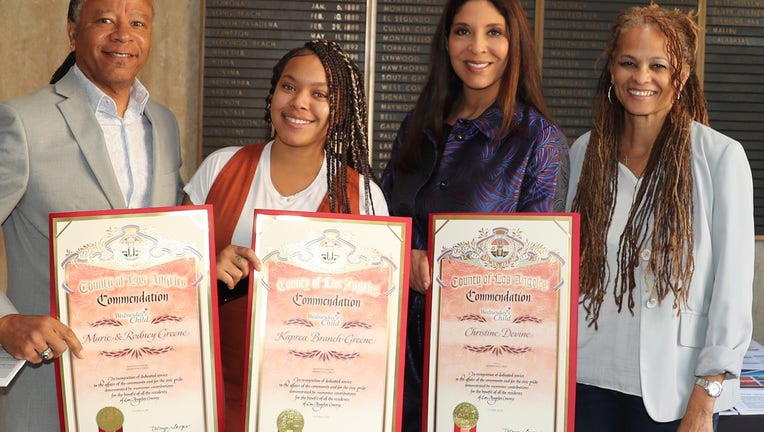 article
LOS ANGELES - As we ring in the New Year, we take a look back at a ceremony this fall at the Board of Supervisors' meeting, honoring FOX 11 for its on-going partnership with LA County in helping children to achieve permanency.
For over 25 years, the Wednesday's Child broadcast has been aired every week; featuring children in foster care, who have more barriers than most, with the purpose of finding permanent and loving families for them, as well as helping them forge their own legacy of family.
Kaprea was featured on Wednesday's Child back in 2007 at the Mercedes-Benz Fashion Week event. Fast forward to 2019, she returned to us with her adoptive parents turned grandparents, as Kaprea is now a mom to her 5-year-old son, Enzo.
Meet the Greenes!!! We discuss the story of this family's journey to adoption and establishing their legacy that only families can.
You can call to learn more about adoption at 1-866-921-ADOPT (2367).