WATCH: See how this police officer handles a noise complaint involving kids shooting hoops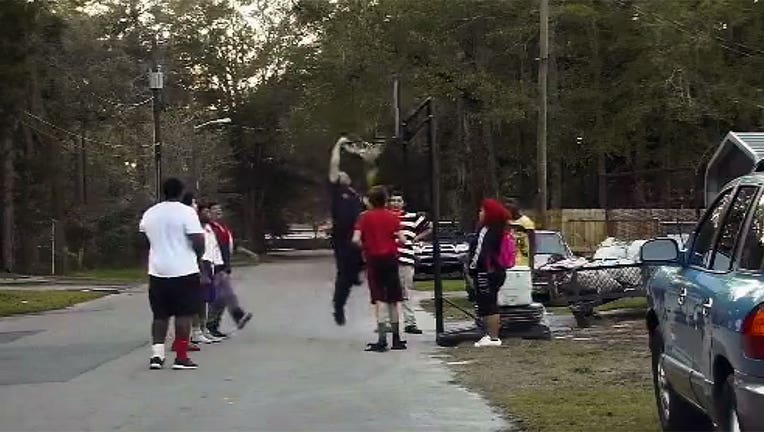 article
GAINESVILLE, Fla. (WOFL FOX 35) - A police officer in Gainesville, Florida was dispatched to a noise complaint of kids playing basketball "loudly," but before he left the scene, he found himself involved in a lively game of hoops with those kids, shooting ball and even executing a slam dunk. Video of the interaction was recorded on the officer's dashboard camera of his patrol car and later posted to the Gainesville Police Department's Facebook page (see below).
"We're going to let kids be kids," the Gainesville Police Department states in the post. "We are going to focus on the ones that commit crimes."
Officer White was recently dispatched to a call of kids playing basketball "loudly" in the streets. In the evening. Having fun. Not committing crimes. Let's see how he handled it.