Vocal cat disrupts Washington city council meeting before being escorted out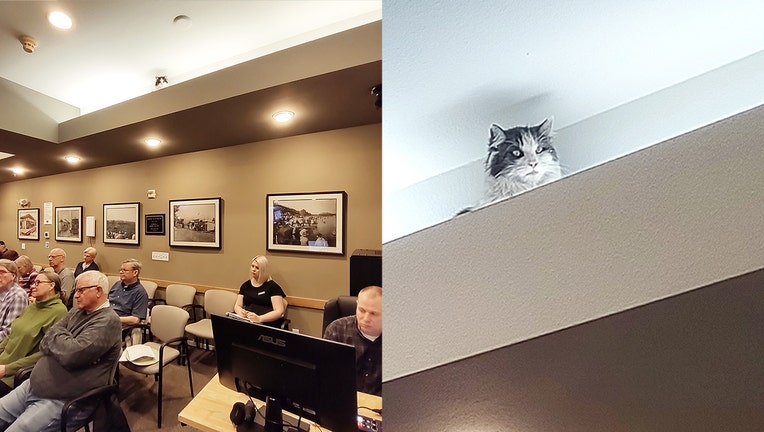 article
LIBERTY LAKE, Wash. - During a city council meeting in Liberty Lake, Washington, a fluffy cat found itself in the midst of a heated debate between constituents when they noticed the feline popping its head between the ceiling and the roof of city hall. 
Apparently, the cat did not like what it was hearing and decided to interrupt every human who came to the microphone, the city wrote on its Facebook page. 
"The cat not only interrupted every participant who came to the microphone during the public comment period, but also continued speaking from the newly established 'balcony seating' area for well beyond the public comment session's established 3-minute time limit," the Facebook post read.
After the two-hour meeting, authorities were finally able to apprehend the furry protester. 
Facilities lead Brian Bachman and Police Lt. Darin Morgan were photographed rescuing the cat from the roof. 
The cat's identity was not immediately confirmed.