Vigil for fallen motorcyclist in Arleta area slows down traffic at off-ramp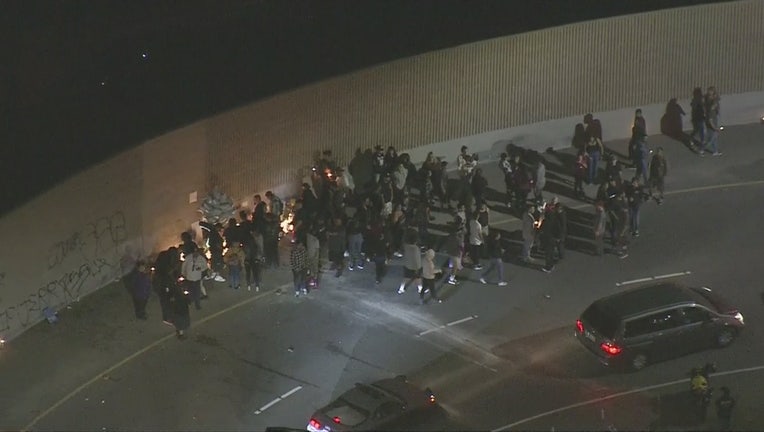 LOS ANGELES - A vigil just off the northbound 5 Freeway at Terra Bella in the Arleta area Thursday night had police scrambling to ensure all those in attendance got off the freeway off-ramp safely.
At one point, a large crowd gathered at the vigil considerably slowing traffic down in the area and even blocking one of the traffic lanes.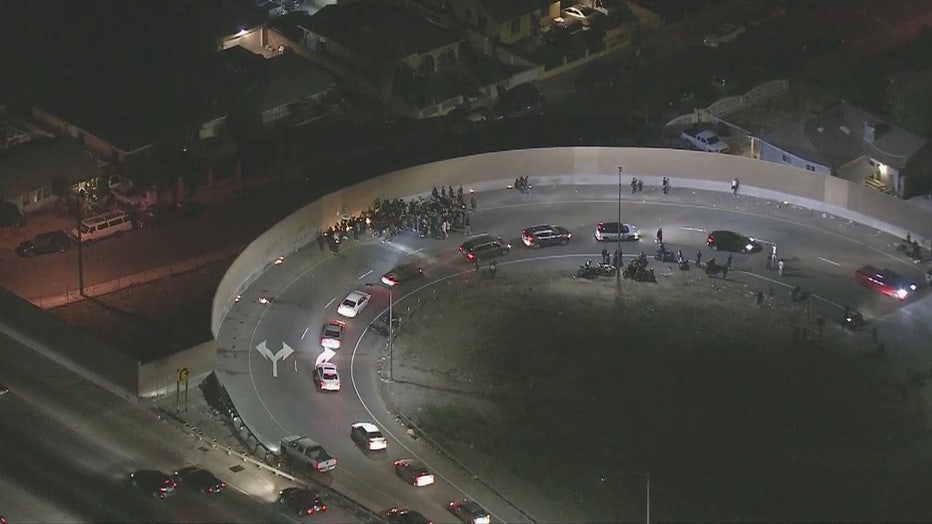 The vigil was for a motorcycle rider that was killed in a crash early Thursday morning when they apparently lost control of their motorcycle doing tricks.
The California Highway Patrol investigating the fatal incident said about 10 motorcycle riders had stopped traffic while they were being recorded doing tricks on the freeway near the Terra Bella off-ramp. First responders were dispatched to the Terra Bella off-ramp at about 1:40 a.m. for a report of a rider down and unconscious.
Despite attempts to save the rider's life, the rider was pronounced dead at the scene. Their identity has not been released.
Eventually, the crowd in Thursday night's vigil dispersed safely. No injuries were reported.
City News Service contributed to this story