Video of Kevin Hart's race with former NFL player surfaces as he reveals new injury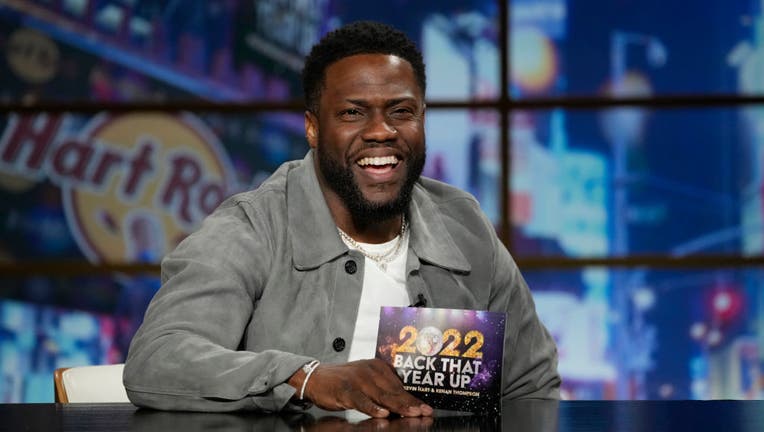 article
Former NFL star Stevan Ridley shared video evidence of Kevin Hart's failed foot race that landed him in a wheelchair to social media.
Hart, 44, and Ridley, 34, were filmed during their 40-yard dash. "Gotcha?? Got whooo?!" the former New England Patriots running back captioned the video.
Meanwhile, the comedian revealed a new injury in his own Instagram post shared Thursday.
"Guys, it's bad. It's f---ing bad. My d--- looks like a thumb," Hart explained. "Everything's swollen." The actor added that his "b---s got big as hell" and that he cannot move his legs.
KEVIN HART INJURED IN RACE WITH NFL PLAYER: 'I'M IN A WHEELCHAIR'
APP USERS CLICK HERE TO VIEW THE INSTAGRAM POST
Hart first revealed he was injured Wednesday night by sharing a video of himself in a wheelchair.
"44 and sitting my a-- down!!!!! I got to be the dumbest man alive!!!!! What the f--- am I doing???? I blew my s---….I'm done. FML," the comedian captioned the Instagram post. "I'm in a wheelchair. Why? Well, because I tried to jump out there and do some young stuff," Hart further explained in the clip.
"This debate was based off who's faster. Those that know me know, I'm pretty fast," he added. "Stevan said, 'Kevin, ain't no way you're gonna beat me.' Stevan is an ex-NFL running back [who] played for the New England Patriots. Very good guy."
Hart and Ridley's 40-yard dash resulted in the "Back on the Strip" star's torn abdomen and tears to his hip abductors. However, the comedian fully believes his injuries have more to do with his age.
"To all my men and women out there that are 40 years old and above. It's not a game, respect that age," he said.
CLICK HERE TO SIGN UP FOR THE ENTERTAINMENT NEWSLETTER
Ridley apologized to Hart following the race, but not without his own quip at the comedian.
"I saw [Tom Brady] do it at your age, so I figured you had the juice too big bro," Ridley joked in an Instagram story shared Thursday.
"My bad," he added. "Heal up and keep making us all laugh."
A representative for Kevin Hart did not immediately respond to Fox News Digital's request for comment.
CLICK HERE TO GET THE FOX NEWS APP
Read more of this story from FOX News.