Vicious assault after man exits bus caught on camera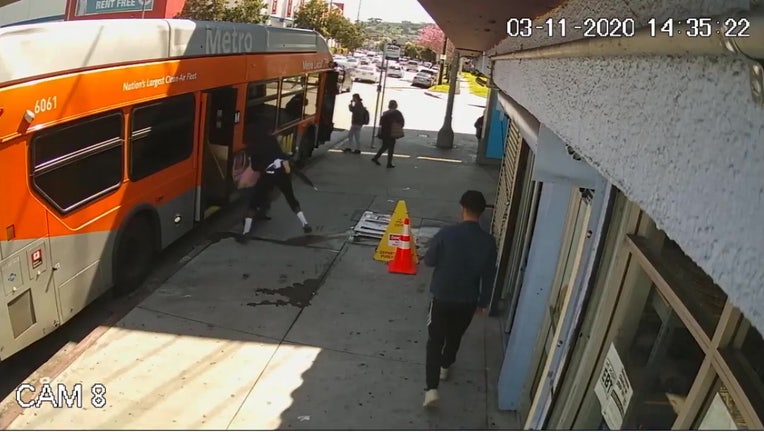 article
LOS ANGELES - A man was brutally attacked after getting off an MTA bus near the 5000 block of Exposition Boulevard and it was all caught on camera.
The vicious assault happened on March 11. Detectives from the Los Angeles Police Department's Southwest Division are asking for the public's help to identify the suspect.
LAPD released security camera video showing the attack.
LAPD says the suspect blindsided the victim as he got off the bus with a punch to the side of the victim's face, which knocked the victim unconscious.
While the victim laid on the ground, the suspect then stomped on the victim's face before walking away from the scene, police said. The suspect was last seen heading southbound on La Brea Boulevard.
Authorities are calling this an assault with a deadly weapon.
LAPD describes the suspect as a 20 to 30-year-old Black male about 5-feet 9-inches tall to 6-feet tall and weighs around 170 pounds. He was wearing dark shoes, white socks, dark shorts, and a dark hoodie.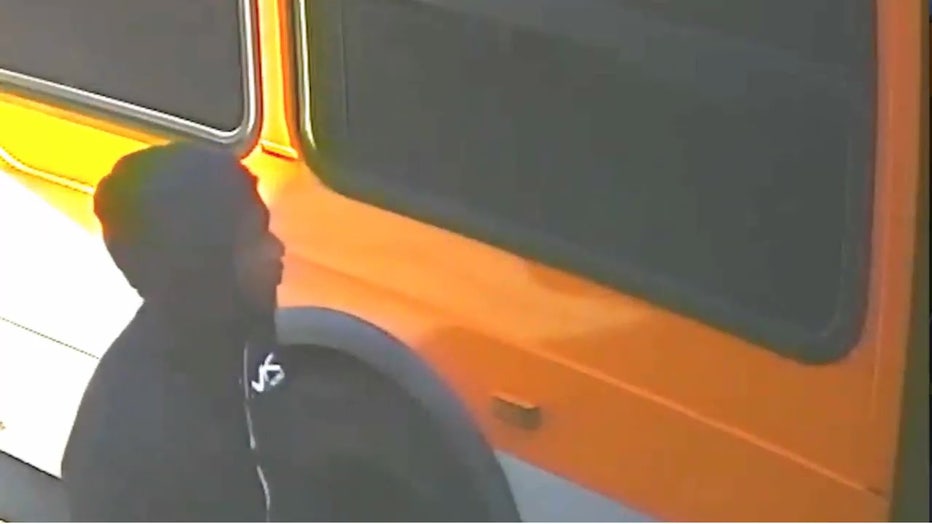 LAPD releases video of a vicious assault that took place after a male victim exited an MTA bus. (Los Angeles Police Department)
Anyone with information regarding this crime is asked to call Southwest Division detectives at 213-485-2197. During non-business hours or on weekends, calls should be directed to 1-877-527-3247.
Anyone wishing to remain anonymous can call LA Regional Crime Stoppers at 1-800-222-8477.