Pedestrian deaths in US reach highest level in 40 years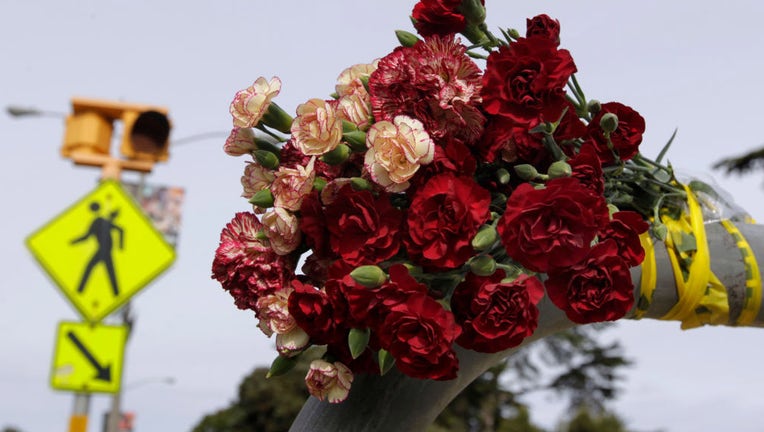 article
WASHINGTON - The number of pedestrian deaths reported annually in the United States reached a 40-year high last year, according to new data released last week.
Drivers struck and killed at least 7,508 people walking in 2022, which was the most pedestrian deaths reported since 1981, a report by the nonprofit Governors Highway Safety Association (GHSA) states. 
Since 2010, pedestrian deaths have increased 77%, compared to a 25% increase for all other traffic related deaths, according to the report.
The report, published on Friday, is an analysis of 2021 data shared by the National Highway Traffic Safety Administration. 
"Every day, 20 people go for a walk and do not return home. These are people living their daily lives – commuting to and from school and work, picking up groceries, walking the dog, getting some exercise – who died suddenly and violently," GHSA Chief Executive Officer Jonathan Adkins said in a statement. "The saddest part is that these crashes are preventable."
Adkins underscored the need for "better-designed infrastructure," as well as lower speeds and addressing "risky driving behaviors that pose a danger to people walking."
When, where and how pedestrians are killed
Most pedestrian deaths happen at night, according to the report. In 2021, 77% of fatal pedestrian crashes occurred in the dark, with roughly 20% happening in daylight and 3% during dawn or dusk. 
Since 2010, nighttime fatal crashes have jumped by 86%, compared to a 31% increase in daytime pedestrian deaths, the report says. 
In 2021, a majority of these deaths (69%) occurred in locations where no sidewalk was noted on the crash report. 
"The presence of sidewalks can help protect people walking by separating them from motor vehicle traffic, but additional infrastructure design considerations, such as raised crosswalks and traffic calming that slows vehicle speeds, can provide even more protection,"  the GHSA noted in a statement.
Overall, drivers of passenger cars have consistently accounted for the greatest number of pedestrian fatalities. But crashes involving SUVs have jumped at a far faster rate (120%) than deaths in crashes involving passenger cars (26%) since 2010, according to the report. 
"Because of their greater body weight and larger profile, SUVs and other light trucks can cause more harm to a person on foot when a crash occurs," the GHSA said.
Speeding is also a factor in these statistics, according to the report. The percentage of pedestrian deaths involving speeding was 8.1% in 2021, a slight decrease from the year before but higher than before the pandemic. 
The average risk of death for pedestrians increases exponentially the faster a vehicle is traveling, from 10% at 23 mph to 90% at 58 mph, the report said.
Roughly 18% of pedestrian deaths were reported on freeways, killing first responders, tow truck drivers, and stranding drivers exiting their vehicles. The GHSA noted that all states have "Move Over" laws which require drivers to slow down and change lanes when approaching a stopped vehicle, but the fact that more than 1,300 pedestrians died on freeways "indicates these laws need to be strengthened, better publicized and more heavily enforced."
RELATED: Woman, 22, killed in hit-and-run by suspected drunk driver she refused to ride with earlier, authorities say
This story was reported from Cincinnati.