Underground vault explosion reported in Pico-Union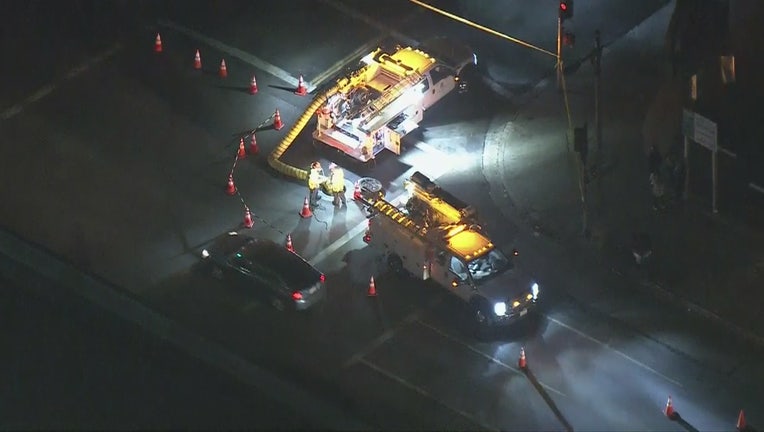 article
LOS ANGELES - Crews with the Los Angeles Department of Water and Power investigated a reported underground vault explosion in the Pico-Union area of Los Angeles.
The incident was reported shortly after 6:33 p.m. in the area of W. Olympic Boulevard and S. Burlington Avenue.
No injuries were reported. Crews will remain on scene to assess damages. There are reports of a power outage nearby but it's unclear if the outage is related to this incident.
No additional information was immediately known.