Two men ambushed, gunned down in Van Nuys: police
LOS ANGELES - Two men were shot to death execution-style in what authorities say was a targeted attack in a Van Nuys neighborhood late Tuesday night.
The shooting happened after the two victims pulled into the driveway of a Van Nuys in the 15300 block of Wyandotte Street, located near the intersection of Sepulveda Boulevard and Sherman Way. As the victims pulled into the driveway, four suspects wearing masks were waiting for them, the Los Angeles Police Department said.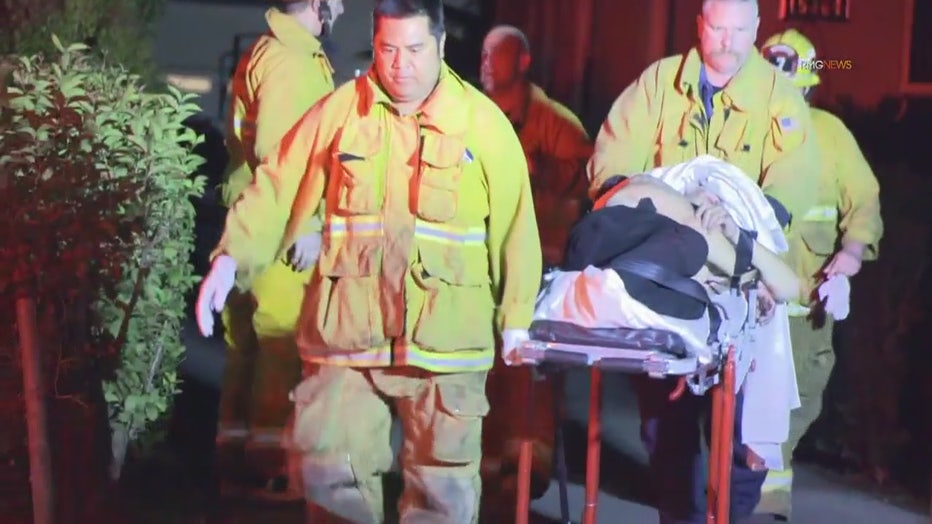 LAPD says the two victims were confronted by the four suspects and that words were exchanged before shots were fired, echoing in the Van Nuys quiet neighborhood around 11:30 p.m. 
The suspects left the scene in a silver sedan driven by a fifth suspect. 
The two victims were identified Thursday. 
Kenneth Mendez, 22, of Van Nuys was pronounced dead by authorities at the scene. 
Fernando Lopez, 37, of Lancaster, died after he was rushed to a local hospital, according to the coroner's office. 
Investigators say at least one of the victims worked at a marijuana dispensary and the shooting may have been drug-related. 
The investigation is ongoing. 
Anyone with any information is encouraged to contact LAPD or Crime Stoppers at 800-222-TIPS.