Two hospitalized following shooting at illegal gambling facility in Long Beach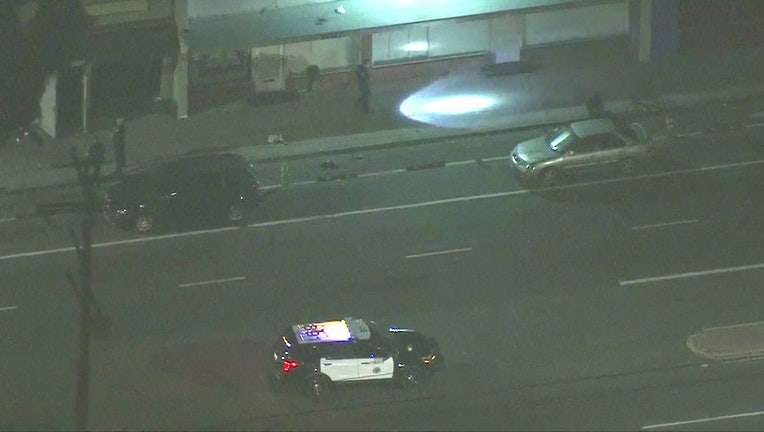 article
LONG BEACH, Calif. - Long Beach police were investigating a double shooting that occurred in Long Beach Monday night. 
The shooting occured at about 9:20 p.m. in the 1000 block of E. Artesia Boulevard, near the intersection of Lemon Avenue. 
Arriving officers discovered a man with gunshot wounds to his upper body and legs, Long Beach police said. 
He was transported to the hospital by parademics.
Shortly after, police were informed of a second victim who was also shot in the upper torso and legs. Officials say the second victim drove himself to the hospital.
Both victims had stable vital signs, police said.
Police said the location of the shooting was an illegal gambling facility and three men and a woman were detained, but it was unclear if they were connected to the shooting.
A suspect description was not immediately available.
The investigation is ongoing.
CNS contributed to this report.