'The Masked Singer': Rock Lobster and Night Owl revealed
LOS ANGELES - Following last week's exciting Season 9 premiere of "The Masked Singer," fans had to unfortunately say goodbye once again to two more competitors. 
Rock Lobster and Night Owl said farewell to "The Masked Singer" stage Wednesday night and you might have guessed (or not) who was underneath those insanely-decorated costumes.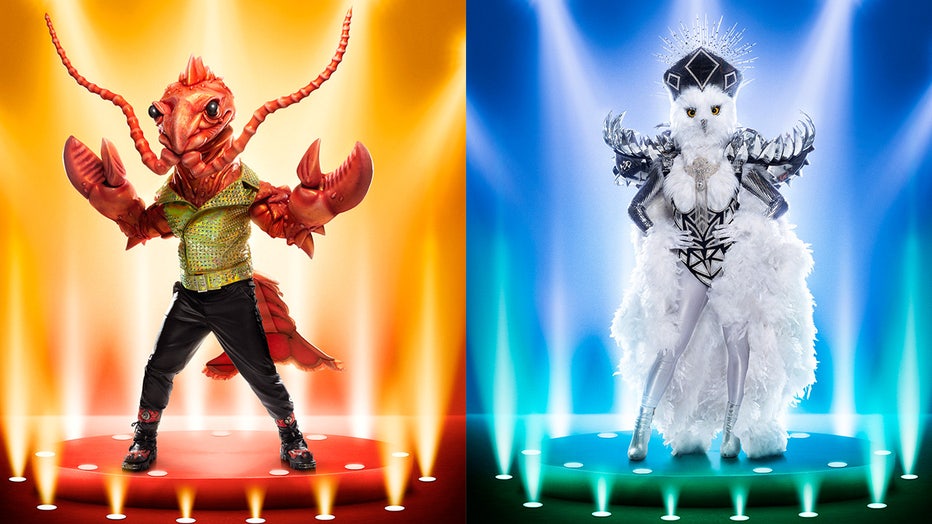 "The Masked Singer" Season 9 episode 2: Rock Lobster and Night Owl were eliminated from Wednesday night's show. (FOX)
Rock Lobster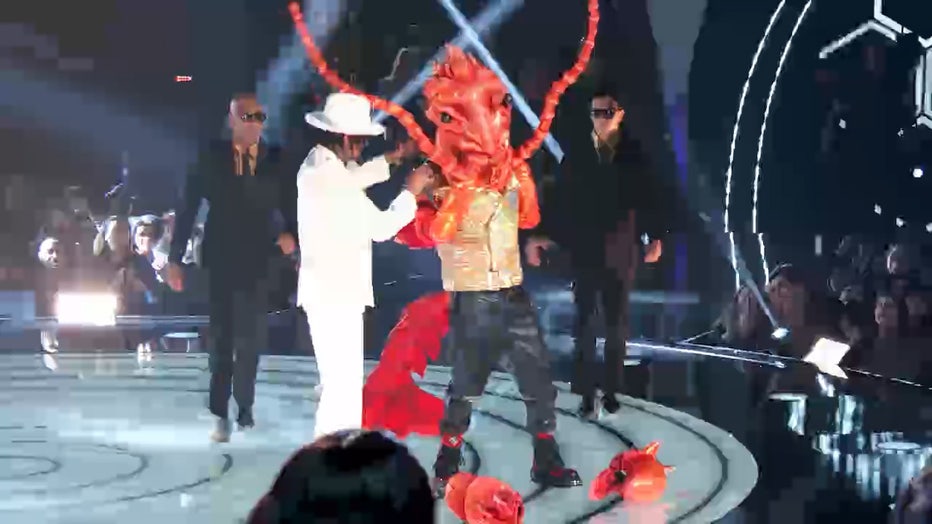 Rock Lobster getting ready to remove his mask. (FOX)
The cool crustacean turned out to be none other than comedian and Emmy-nominated host, Howie Mandel. 
Mandel is no stranger to judging competition shows, being a panelist himself on "America's Got Talent" since 2010. 
Mandel also reveled during his reunion with former AGT host, Nick Cannon. 
"I miss you buddy!" Mandel said to Cannon after removing his huge lobster head. 
When asked why he decided to participate in the singing competition, Mandel said it was because he missed Cannon. 
"Number one, I love you buddy and I miss you and I wanted to be here with you," Mandel said. "Number two, when you watch this show, this is fun. And I just wanted to have fun and the truth is, I do sing and dance. I dance on TikTok." 
"We love you Howie, we all know you, and you are loved not only on the stage but off the stage. You're amazing," panelist Nicole Scherzinger said. 
Mandel joked about how everything felt backwards since he was used to being the judge and not the judged. 
Night Owl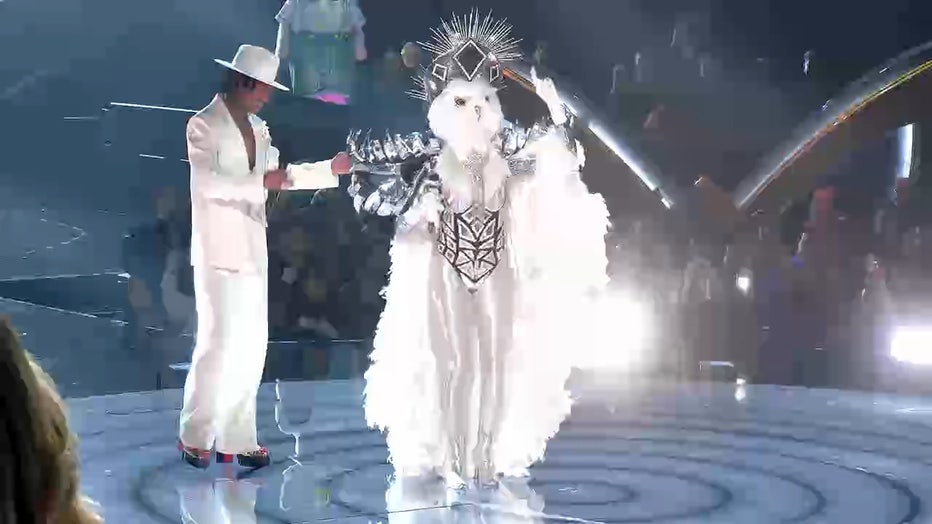 Night Owl about to reveal the celebrity underneath.  (FOX)
And 80s babies probably had a field day when the Night Owl was revealed to be the iconic singer/songwriter Debbie Gibson. 
Panelist Jenny McCarthy managed to guess Gibson was Night Owl and Gibson was not surprised. 
"Yeah, she had it. I said if anyone's going to get it, it is going to be Jenny," Gibson said. 
Gibson shared that deciding to come on the show was last minute. 
"I was flying back from New York. I was boarding the plane when my manager texts and she goes, 'Somebody might be sick and can't do the show. You'd have to be in L.A. tomorrow.' So, I got in late last night and I'm so glad I got to be here with you guys tonight," Gibson said. 
The 80s pop star also shared that the day before she flew back to Los Angeles to be on "The Masked Singer" was the one-year anniversary since her mother passed. 
"My mom said, 'Girl, get back to work,'" Gibson joked.  
"Not many people, Debbie, can just walk in here and do that. It shows a testament to your incredible talent," Jenny said. "You're a class act." 
Next week 
Don't miss out on next week's episode when two new contestants will take on Medusa as "The Masked Singer" celebrates the Big Apple on "New York" night. 
"The Masked Singer" Season 9 airs Wednesdays at 8 p.m. ET on FOX.
This station is owned by FOX Corporation.