Police chase suspect crashes Tesla in Koreatown, ditches car with wig in hand
LOS ANGELES - Hair-raising moments were captured on SkyFOX as a police chase suspect crashed a Tesla in the Koreatown area before ditching a car with a wig in hand.
SkyFOX was initially over the Hollywood area a little after 6:45 p.m. Chopper footage showed the moments where the suspect was seen weaving through traffic before losing control of the Tesla she was accused of possibly stealing and then crashing the car.
The woman ran off with a wig in her hand before getting cornered by the Los Angeles Police Department.
The woman was taken into custody.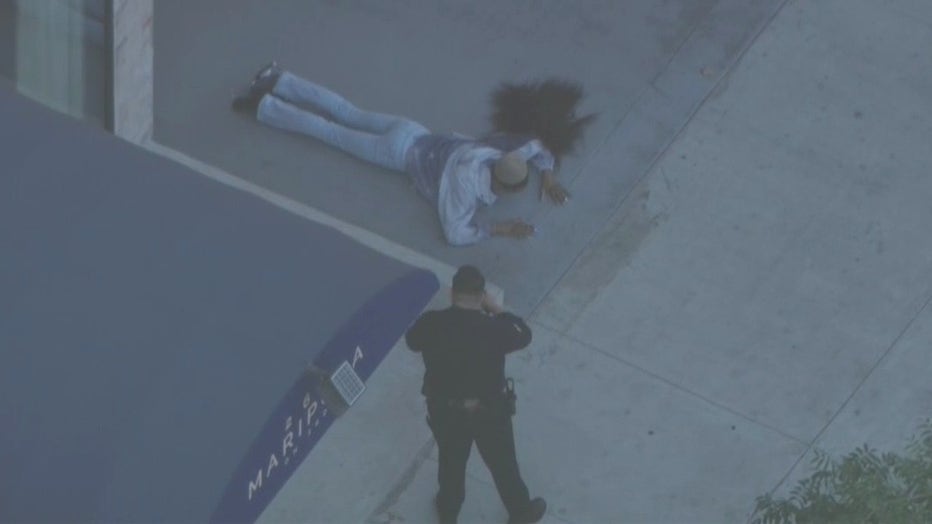 Officials did not say where the Tesla may have been stolen from.