Teen killed, 2 other people injured in Rialto shooting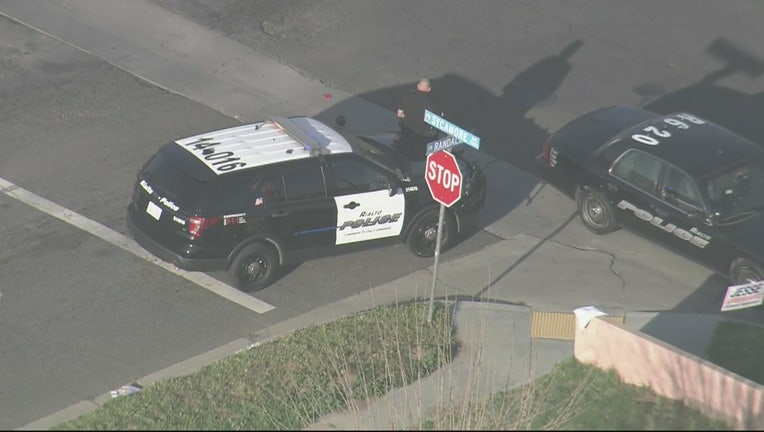 article
RIALTO, Calif. - One teen is dead and another is being treated for non-life threatening injuries following an argument that led to a shooting in Rialto Wednesday afternoon.
Rialto police say a fight between a group of juveniles broke out just before 3 p.m. near the corner of Sycamore Avenue and Randall Avenue and someone fired a handgun.
One of the victims died at the scene. Police describe the victim as a black male juvenile and say he was directly involved in the altercation.
A second male teen also involved in the fight was shot and wounded and taken to the hospital, police said.
A female bystander was also struck by a stray bullet in the lower body and is being treated for non-life threatening injuries, according to the Rialto Police Department.
No information was immediately known on the shooter. Authorities believe the suspects fled eastbound on Randall Avenue, and that possibly two cars were seen leaving the scene following the shooting.
No further details were immediately known. The investigation is ongoing.
This is a developing story. Check back for updated information.